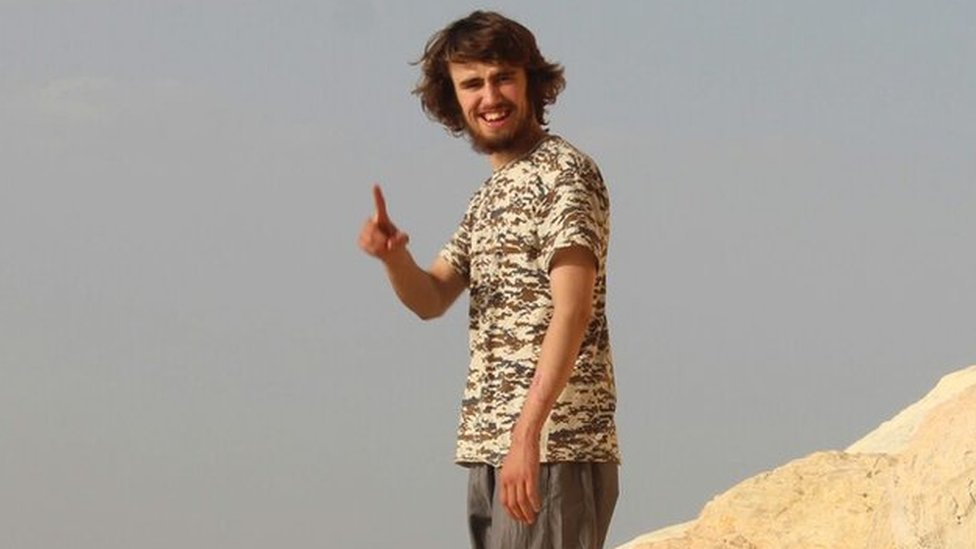 A man dubbed "Jihadi Jack" after travelling to Syria has denied joining the so-called Islamic State group.
But speaking to Channel 4 News, 20-year-old Jack Letts, from Oxford, said he "opposes a non-Islamic system" and has no plans to return home.
Police have confirmed Mr Letts has been under investigation since March 2015.
His parents John Letts, 55, and Sally Lane, 54, have been charged with funding terrorism after they allegedly sent him money.
'Not currently fighting'
Mr Letts told Channel 4 News in a telephone interview: "I came here searching for the truth, and people of the truth, and I don't regret that I came."
He said the UK government might consider him a terrorist because he "opposes a non-Islamic system and manmade laws" but he is not "currently" a fighter.
And he insisted he is not a member of the so-called Islamic State group, adding: "Nor do I agree with lot of what they follow."
He told the programme: "I don't plan on going back to England. [If] I came back to England I don't think I'd be very welcome."
But Mr Letts did say he misses eating "kebabs, and Krispy Kreme doughnuts".
Mr and Mrs Letts are due to stand trial in London on 9 January.
Let's block ads! (Why?)
Source:: BBC world news feed