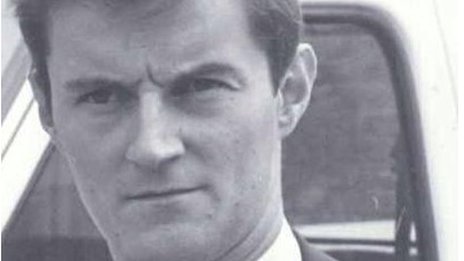 A fresh appeal is under way to find the killer of off duty police officer Jim Morrison on the 25th anniversary of his death.
Det Con Morrison, 26, was stabbed in Covent Garden, central London on 13 December 1991.
He had been involved in a struggle with a man he was trying to arrest for a suspected bag theft.
Despite extensive inquiries his killer has never been caught.
The Metropolitan Police force has also increased the reward for information leading to the conviction of Det Con Morrison's murderer from £20,000 to £30,000.
Met Commissioner Sir Bernard Hogan-Howe said Det Con Morrison had a "dedication to the job that was second to none".
"Jim always put in that bit extra to assist the community in which he both lived and worked," he said.
"Jim was a husband, a brother and to many a very dear friend… we owe it to Jim to get answers for those dearest to him that remain behind.
"I appeal directly to those individuals with information to get in contact. Let's help the family and his former colleagues get the answers that they need."
Mr Morrison was waiting for his wife Victoria in Covent Garden when he saw the suspected thief and chased him.
He was stabbed when he cornered the thief, who was later seen running away towards the Strand.
At the time of the attack, the suspect was described as being of Algerian or North African origin, 5ft 10 (1.78m) tall, aged approximately 27 to 30.
He was of medium build, clean shaven, and had dark collar length hair, with distinctive tight curls at the front. He was wearing a waist length tan/brown leather jacket.
Officers believe the Algerian and North African community in London could assist in solving the case, and had previously targeted this group with a video appeal in 2011.
Let's block ads! (Why?)
Source:: BBC world news feed