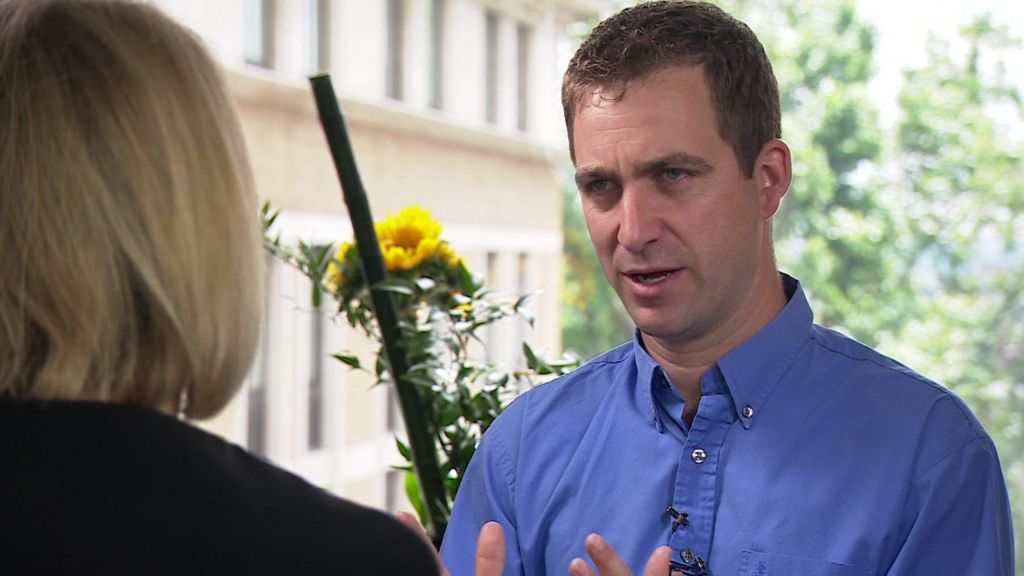 Jo Cox was killed because of her strong political views, her widower Brendan has told the BBC.
The late Labour MP would want people to stand up for her beliefs "in death as much as she did in life", he told political editor Laura Kuenssberg.
He said his late wife, who would have been 42 tomorrow, was concerned about "coarsening" of the referendum debate.
He also spoke about the need to support their children to "make sure something good comes out of this".
In a pool interview, Mr Cox said that her late wife – who was a passionate campaigner for human rights, international development and refugees – "died for her views".
"I don't want people ascribing views to her that she didn't have but I certainly want to continue to fight for the legacy and for the politics and the views she espoused," he said.
"Because they were what she was, she died for them and we definitely want to make sure that we continue to fight for them. "
'Whipping up fears'
The Labour MP, who was a Remain supporter, was concerned about the conduct of the debate on EU membership, he said.
"She completely respected that people could disagree for very good reason. But more about the tone of whipping up fears and whipping up hatred potentially."
He also spoke about the grief of their children and how important public support had been: "The two things that I've been very focused on is how do we support and protect the children and how do we make sure that something good comes out of this.
"And what the public support and outpouring of love around this does, is it also helps the children see that what they're feeling and other people are feeling, that the grief that they feel isn't abnormal, that they feel it …read more
Source:: BBC UK