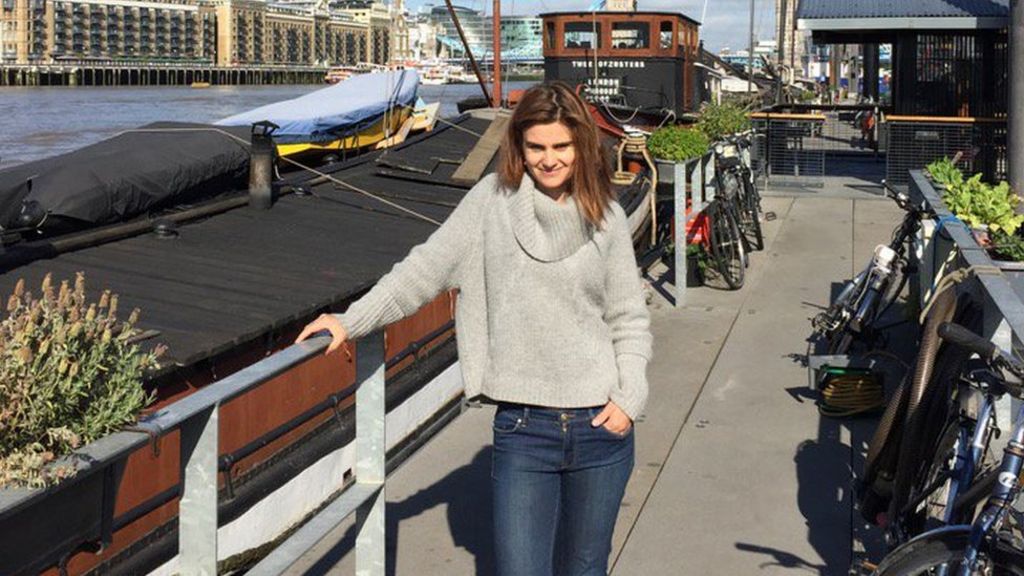 Services are being held to remember Jo Cox MP who was killed on Thursday.
The services at St Peter's Church, Birstall – in Mrs Cox's constituency – come as a memorial fund set up in her name reached nearly £600,000.
Thomas Mair, accused of her murder, appeared before magistrates on Saturday where he gave his name as "Death to traitors, freedom for Britain".
Later, Mrs Cox's sister called on people to "focus on that which unites us and not which divides us".
Kim Leadbeater was speaking as she and Mrs Cox's parents Gordon and Jean visited Birstall on Saturday to read floral tributes and thank gathered crowds for their support.
Speaking in the village's market square, she described the MP as "perfect".
The tributes paid to her sister had "genuinely made a difference", she said, and helped the family through some "dark times".
"I could not watch the overwhelming outpouring of love without speaking on behalf of Jo," she said.
"She will live on through good people in the world."
St Peter's Anglican church said it was expecting a large number of visitors at the services, who wished to join in remembering Mrs Cox.
The Reverend Paul Knight said that as well as remembering Mrs Cox, tributes would be paid to Bernard Kenny, the 77-year-old man who was injured as he came to the MP's aid on Thursday.
"I think he has been a very brave person," he said.
"We will give thanks for those who are brave and are willing to take that extra step for others."
Mr Kenny remains in a stable condition in hospital.
Mrs Cox, who was married with two children, was about to attend a constituency surgery when she was killed.
Mr Mair, 52, from Birstall, faces charges of murder, grievous bodily harm, possession of a firearm with intent to commit an indictable offence and possession of an …read more
Source:: BBC UK