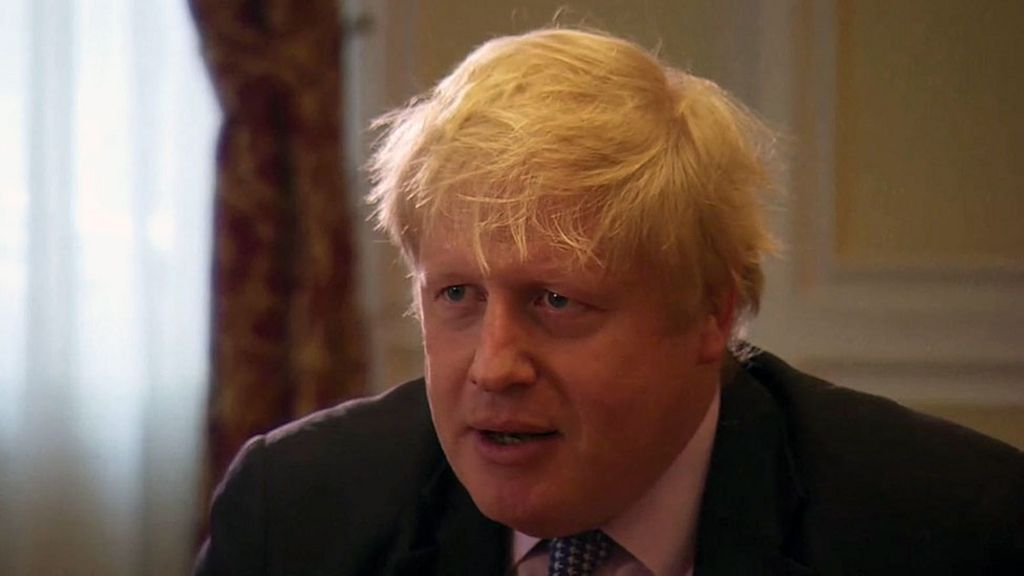 Boris Johnson has accused Barack Obama of "hypocrisy" over his support for the UK remaining in the EU.
The London mayor, who backs an EU exit, told the BBC's Laura Kuenssberg the Americans "wouldn't dream of sharing their sovereignty" as the UK had done.
The US president is expected to repeat his support for Britain's EU membership when he visits the UK next week.
The White House has indicated Mr Obama is ready to offer his view but will stress it is a decision for UK voters.
Backing from Mr Obama could give a boost to Prime Minister David Cameron's efforts to persuade the country to vote to stay in the EU in 23 June's referendum.
Mr Johnson said everything about the history of the US suggested they would never "share sovereignty".
'Absolutely bizarre'
Turning to the US president, he said: "I don't know what he is going to say but, if that is the American argument then it is nakedly hypocritical. The Americans would never dream of it."
He added: "I think that President Obama has got a perfect right to make any intervention that he wants. Indeed I welcome the views of everybody in this debate.
"I just find it absolutely bizarre that we are being lectured by the Americans about giving up our sovereignty and giving up control when Americans won't even sign up to the international convention on the law of the seas, let alone the international criminal court."
On Friday evening, at a rally in Manchester, Mr Johnson said leaving the EU would be a "glorious alternative" to a current system based on "the whims of unelected bureaucrats".
But speaking in Washington, Chancellor George Osborne said it was the "overwhelming view" of foreign governments and international institutions, such as the IMF and Nato, that the UK should remain.
Analysis
By Laura Kuenssberg, BBC political editor
Boris Johnson could hardly …read more
Source:: BBC UK