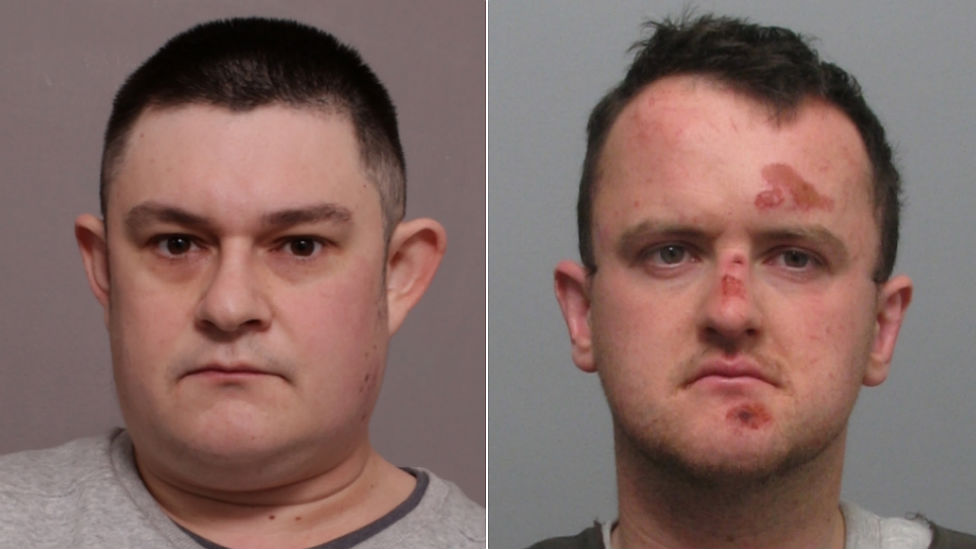 A man who groomed a 15-year-old girl who was later raped and murdered has been found guilty of false imprisonment.
Luke Harlow, 28, of Ibstock, Leicestershire, admitted grooming and sexually touching Kayleigh Haywood but denied the imprisonment charge.
Stephen Beadman, 29, who admitted raping and murdering Kayleigh, was found guilty of imprisonment on Monday.
Both men are to be sentenced at Nottingham Crown Court on Friday.
More on this story and other news in Leicestershire
Kayleigh's body was found in a field, five days after she was last seen outside Ibstock Community College.
Her family thought she was joining friends but was actually meeting Harlow, who had been grooming her through social media and text messages.
Kayleigh, from Measham, was given "substantial amounts of alcohol" and "sexually touched" by Harlow, according to the prosecution, on that Friday evening.
The following day, Beadman arrived at the flat and the jury agreed Kayleigh was kept prisoner by both men between about 21:00 BST and 03:00 the next morning.
An NSPCC spokesman said: "This shocking case is a stark reminder of the dangers that young people face on social media.
"Kayleigh was groomed by a predatory paedophile who had already tried and failed to meet two other 15-year-old girls.
"Her tragic death is an example of the way the online world is increasingly being used by abusers."
Source:: BBC world news feed