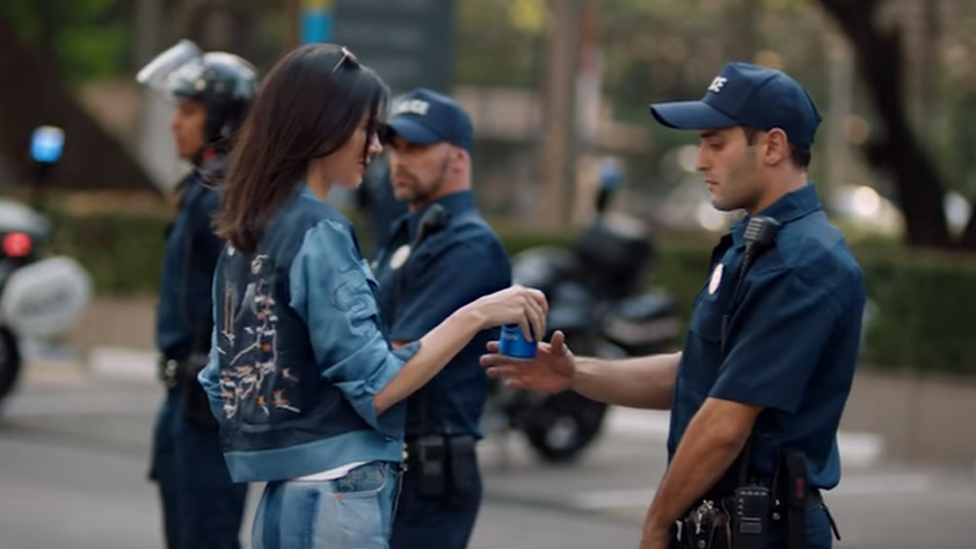 Kendall Jenner's been accused of undermining the Black Lives Matter movement in her new advert for Pepsi.
In it, she leaves a photoshoot to join protesters calling for love and peace, before handing a can to police as a peace offering.
The officer cracks a smile and the crowd cheers.
Critics think the ad's based on recent protests over police brutality against black people in America.
https://twitter.com/KendallJenner/status/849300123704340482
It's been criticised for painting a privileged, white supermodel as a peacemaker between civil rights activists and police.
Let's block ads! (Why?)
Source:: BBC Entertainment