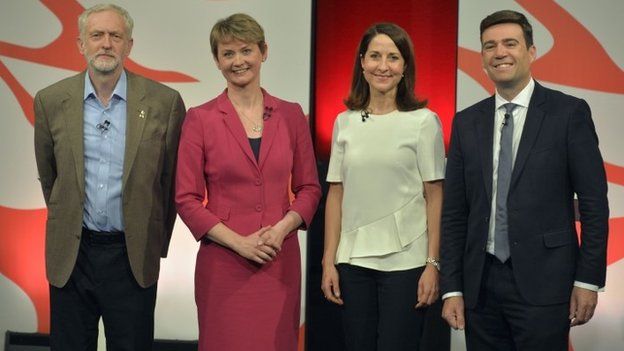 Liz Kendall warns of Tory 'wipe out' bid after Labour vote
3 September 2015
From the section UK
Image copyright
PA
Image caption
A new Labour leader will be announced on 12 September
The Conservatives will launch a drive to "wipe out" Labour as soon as the party chooses its new leader, one of the candidates has warned.
Liz Kendall said the Tories would "throw everything at us" after the leader is named on 12 September.
She made her comments during a TV debate with the other candidates – Andy Burnham, Yvette Cooper and Jeremy Corbyn – on Sky News.
A Sky survey suggested Corbyn was the most popular candidate with viewers.
A majority of the …read more
Source:: BBC UK