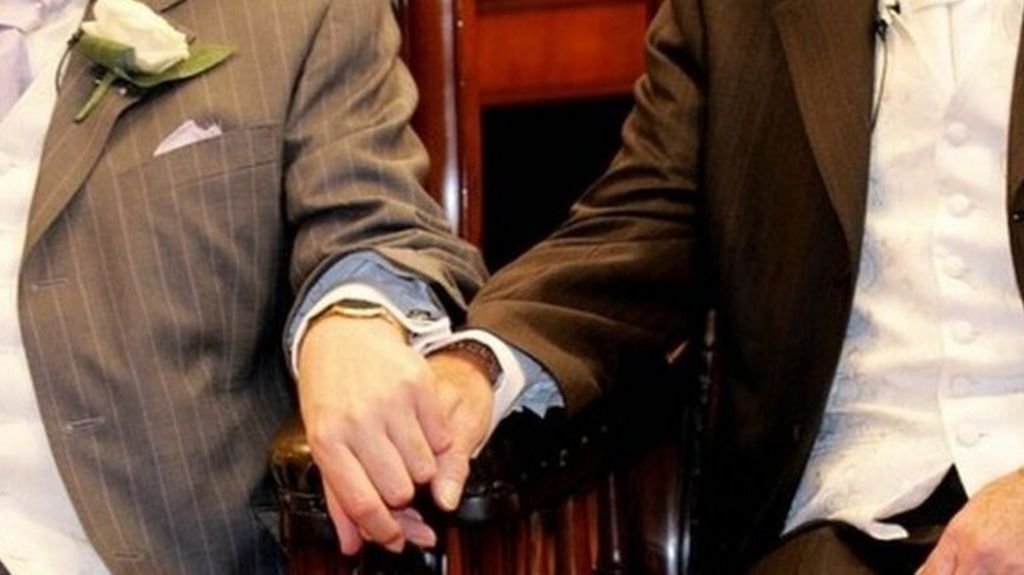 The Church of Scotland is due to decide whether to allow its ministers to be in same-sex marriages.
The vote comes on the first day of the Kirk's annual General Assembly in Edinburgh which will begin with a procession on the Mound.
Last year, the assembly agreed that ministers could enter into civil partnerships.
It has also commissioned a report into whether same-sex marriage ceremonies in churches should be allowed.
If approved, the changes will differentiate the church from the Church of England, which bans clergy from being married to partners of the same sex and has refused to allow gay church weddings.
Corporal punishment
The Church of Scotland said it "maintains its traditional view of marriage between a man and woman", but said the change would extend individual congregations' ability to "opt out" if they wished to appoint a minister or a deacon in a same sex marriage as well as a civil partnership.
A report on same sex marriage by the Theological Forum is being prepared and will be presented to the Kirk next year.
Other topics to be discussed at the six-day assembly include the European Union referendum, corporal punishment of children, climate change and the refugee crisis.
Members will also discuss exploring ways of promoting the Church through the internet and social media, including a proposal to develop online congregations.
The assembly will also consider changing the date of the gathering to June to allow more young people to attend without disrupting their exams.
On Wednesday the Archbishop of Canterbury will become the first head of the Church of England to take part in a debate at the general assembly.
The Most Reverend Justin Welby will speak to a landmark report, which proposes that the two denominations enter into a historic ecumenical partnership
At the General Synod in London in February the Moderator of the General Assembly of the Church of Scotland, the Right Rev Dr Angus Morrison, took part in a debate on the Columba Declaration which formally approved the agreement.
Symbolic declaration
Dr Morrison said: "We all look forward to welcoming the Archbishop of Canterbury to the General Assembly on Wednesday to speak to the historic Columba Declaration.
"It was my privilege to address the General Synod of the Church of England on the same document and by a very large majority the Synod affirmed it.
"I am confident that our General Assembly will do so too.
"In itself, the declaration is largely of …read more
Source:: BBC UK