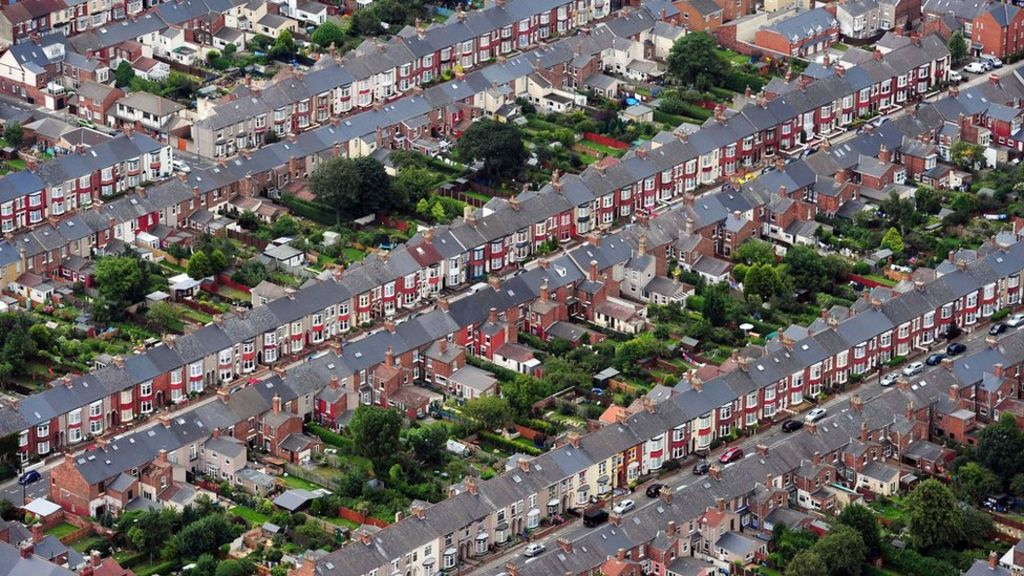 Councils would be given the power to limit "skyrocketing" rent increases, John McDonnell has said, as he set out Labour's approach on the economy.
The shadow chancellor pledged to help people "at the mercy of an unforgiving, unrestrained housing market".
And he said a future Labour government would build 100,000 council homes a year and boost home ownership.
Ministers said the "proposals for excessive state regulation" would "destroy investment in new housing".
At a conference on the economy hosted by Labour in London, party leader Jeremy Corbyn is also expected to say the party will "always seek to distribute the rewards of growth more fairly".
Mr Corbyn will pledge to break with what he calls "failed economic orthodoxy" and say Labour's proposed National Investment Bank will boost the UK's infrastructure.
George Osborne warns Brexit will hit house prices
In his speech, Mr McDonnell said Labour would not win the next general election unless it showed that it was a responsible custodian of public money.
"We can reject the dreadful choice of austerity and maintain solid government finances," he said.
He highlighted reviews Labour had set up into the workings of the Treasury, HM Revenue & Customs and the remit of the Bank of England's monetary policy committee.
BBC News political correspondent Chris Mason said the shadow chancellor was seeking to take on critics that have suggested the party is only ever capable of grumbling about the government, rather than setting out an alternative.
But he said, coming four years before the next general election, the speech was big on vision, but short on detail.
Council-backed mortgages
The measures put forward at the conference will be subject to consultation, and will not immediately become party policy.
They include powers to regulate private rent rises – similar to those pledged by former Labour leader Ed Miliband in the party's unsuccessful general election …read more
Source:: BBC UK