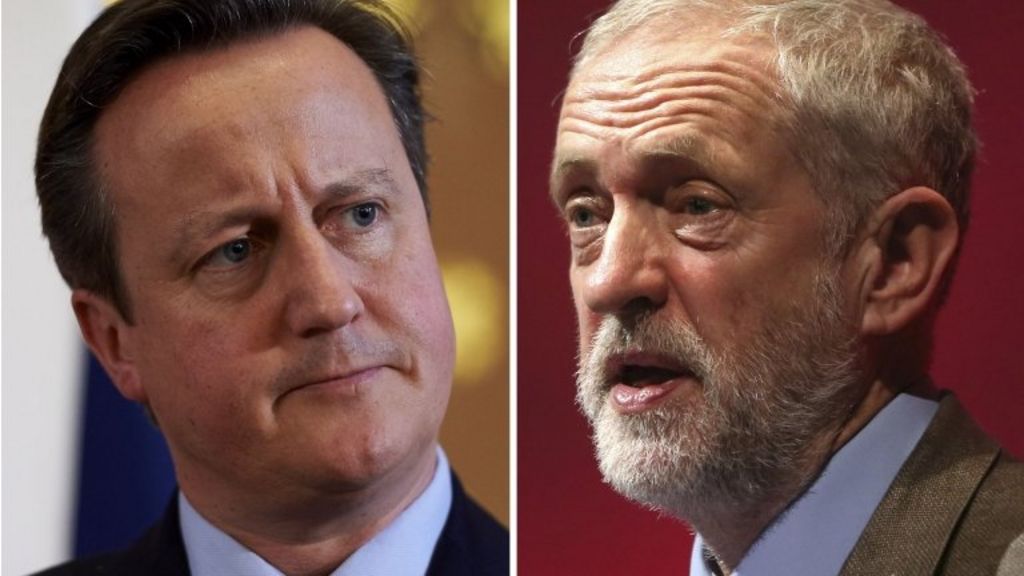 Labour is calling for an independent investigation into all Britons linked to tax haven allegations – including David Cameron's family.
Downing Street has said Mr Cameron has no shares in an offshore investment fund set up by his late father.
Leaked Panamanian documents show Ian Cameron was a director of a firm which held its meetings in the Bahamas to shield it from UK tax.
It's not known if the PM's family has kept a financial interest in the fund.
Labour leader Jeremy Corbyn has said he will publish his own tax returns – and has called on Mr Cameron to "set the record straight" by publishing his.
'Pay their way'
He said: "I think the prime minister, in his own interest, should tell us exactly what's been going on.
"It's a private matter in so far as it's a privately held interest, but it's not a private matter if tax has not been paid.
"So an investigation must take place, an independent investigation."
Asked whether the PM should resign if he is found to have benefited, Mr Corbyn said: "Let's take one thing at a time. We need openness, we need an examination, we need a decision after that."
He also said the government should consider imposing "direct rule" on British overseas territories and dependencies if they do not comply with UK tax law.
In a speech in Harlow, where he was launching Labour's local election campaign, he said an inquiry was needed to quickly get to the bottom of how much private wealth was being "siphoned off" overseas, claiming the British taxpayer is being short-changed.
He said the super-wealthy were being allowed to "dodge taxes and flout the rules" and ministers must do more than pay "lip service" to ensure that the "richest pay their way".
'Private matter'
In recent years, Mr Cameron has led calls for action on …read more
Source:: BBC UK