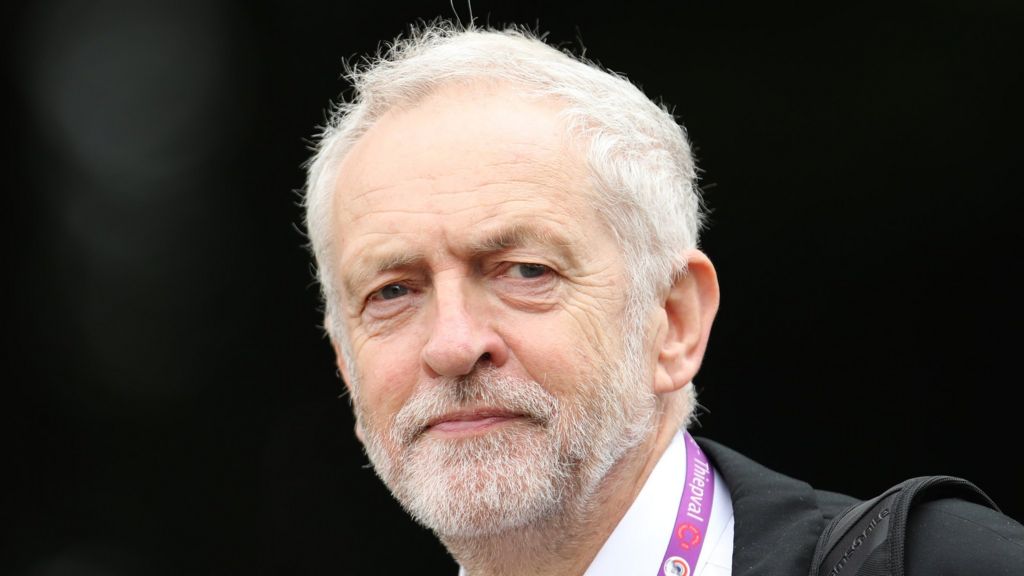 Shadow cabinet members are drawing up plans to encourage Jeremy Corbyn to resign, BBC Newsnight has learned.
The MPs want to broker a compromise with the Labour leader, under which the party would preserve some of his key policies if he agrees to step down.
Newsnight political editor Nick Watt said MPs had been creating a timetable to let Mr Corbyn "retire with dignity".
Mr Corbyn's leadership is under threat after numerous frontbench resignations and a no-confidence vote by his MPs.
But he has said he will not "betray" the party members who elected him last year by standing down.
The BBC has learned that a delegation of shadow cabinet members tried to meet Mr Corbyn on Thursday to put forward their plan, but were unsuccessful.
Under the plan, potential leadership contenders would agree to pursue some of Mr Corbyn's key policies on issues including tackling inequality and making the party more democratic.
Senior allies of Mr Corbyn are determined to keep him in place amid fears that the left would lose control of the party if he stepped down.
But some supporters believe easing him out may be the only way to avoid a split.
On Thursday, potential leadership challenger Angela Eagle said Mr Corbyn "still has time to do the right thing".
Mr Corbyn rejected an attempt by deputy leader Tom Watson to persuade him to stand down.
Source:: BBC UK