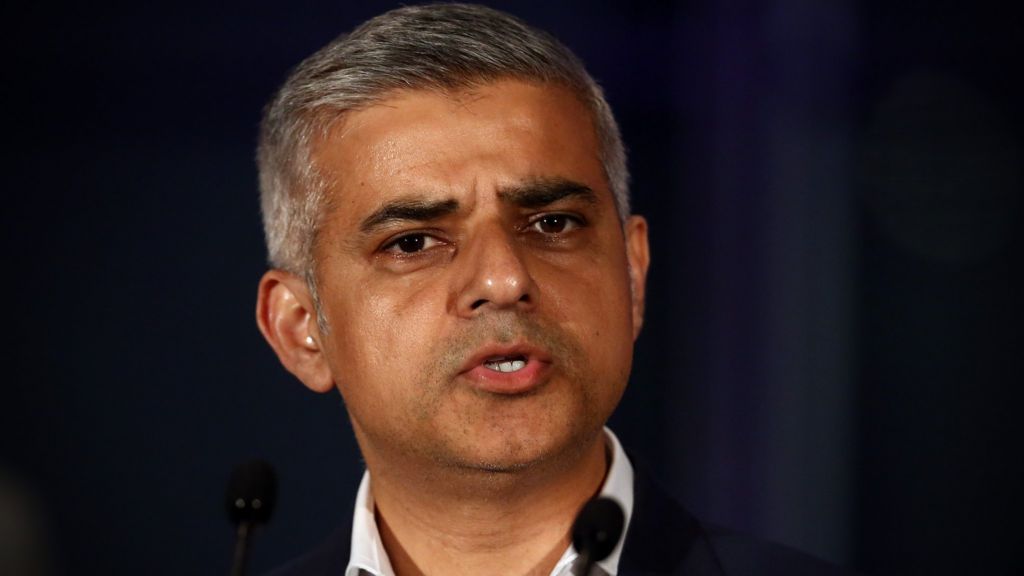 Labour can only win elections if it reaches beyond its own activists, the new Mayor of London has warned.
Writing in the Observer, Sadiq Khan said internal party squabbles "mean little or nothing to the huge majority of voters".
Mr Khan also criticised Conservative candidate Zac Goldsmith and David Cameron for their campaign tactics.
He said they "used fear and innuendo to try to turn different ethnic and religious groups against each other".
Such tactics were "straight out of the Donald Trump playbook", he said.
Mr Khan vowed to do all in his power to make London "better", as he was sworn in as the new mayor on Saturday.
In his newspaper article, Mr Khan, the city's first Muslim mayor, also said Labour only won when it faced outwards and that, however tempting, the party must resist focusing on internal issues.
He said: "Labour has to be a big tent that appeals to everyone – not just its activists.
"Campaigns that deliberately turn their back on particular groups are doomed to fail. Just like in London, so-called natural Labour voters alone will never be enough to win a general election.
"We must be able to persuade people who previously voted Conservative that Labour can be trusted with the economy and security, as well as improving public services and creating a fairer society."
BBC political correspondent Eleanor Garnier said Mr Khan's comments wouldLammy be seen as a message not just to Jeremy Corbyn but also to the Labour leader's critics.
As he took office as London mayor in a ceremony in Southwark Cathedral, Mr Khan, the son of Pakistani immigrants, promised to "make our city better" and be "a mayor for all Londoners".
He also pledged to lead "the most transparent, engaged and accessible administration London has ever seen".
The former Labour minister's victory in London ends eight years of …read more
Source:: BBC UK