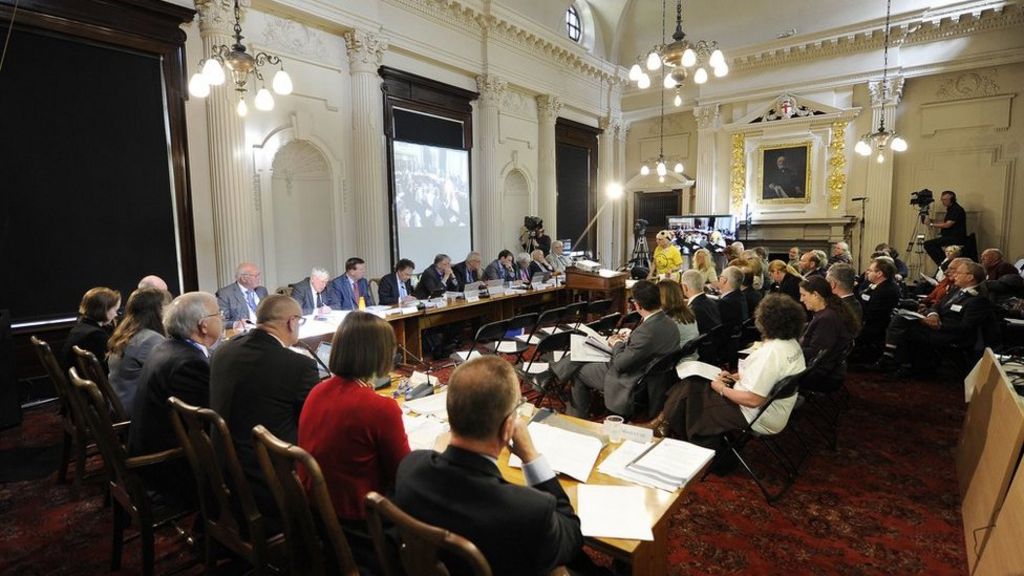 An application to carry out fracking in England for the first time since a ban was lifted in 2012 has been approved.
North Yorkshire County Council considered a bid by Third Energy to extract shale gas at a site near Kirby Misperton in Ryedale.
Hundreds of protestors had attended a meeting in Northallerton to voice anger at the project, which was previously recommended for approval.
Councillors on the council's planning committee voted 7-4 in favour.
Live updates from today's meeting
The meeting has heard a number of objections from people opposed to the plans.
Supporters including landowners, farmers and Third Energy employees also had their say.
Fracking is the process of drilling down into the earth before a high-pressure water mixture is directed at rock to release the gas inside.
Opponents say it can cause water contamination, earthquakes and noise and traffic pollution.
Immediately after the vote, North Yorkshire Police tweeted a warning to protesters.
It read: "Please be aware, the police will take action against unlawful behaviour linked to the #nyshale protest."
Rasik Valand, CEO of Third Energy, told the meeting that the firm's application was "thorough, considered and complete, with no short cuts".
Among those opposed to the bid, brewer Kyle Boot raised concerns about the impact of fracking on businesses in Ryedale.
Mr Boot said: "To introduce fracking in Rydale could at the very least alter public perceptions about our local beer and an actual contamination of our water supply would be disastrous."
He said having the area become know as "the fracking capital of the UK" was not something people wanted.
Source:: BBC UK