Jennifer Lawrence says the people who leaked naked photos of her online are guilty of a sex crime.
Dozens of private pictures of the Hunger Games actress were released on the web in September.
Speaking to Vanity Fair, the 24-year-old said: "It is not a scandal. It is a sex crime. It is a sexual violation. It's disgusting.
"The law needs to be changed, and we need to change. That's why these websites are responsible."
Other celebrities targeted in the first wave of leaks included Rihanna, Kate Upton, Selena Gomez and Kim Kardashian.
It's thought the photos were taken off the stars' iCloud accounts and were shared on websites such as Reddit and 4chan.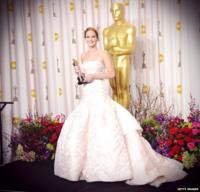 Google said last week that it had removed "tens of thousands" of nude pictures stolen from celebrities.
That was after Hollywood entertainment lawyer Marty Singer threatened to sue the tech company for "violating privacy".
Jennifer Lawrence says she certainly didn't give anyone permission to look at her body.
"Just the fact that somebody can be sexually exploited and violated, and the first thought that crosses somebody's mind is to make a profit from it. It's so beyond me," she said.
"I just can't imagine being that detached from humanity.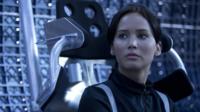 "I can't imagine being that thoughtless …read more
Source:: BBC Entertainment