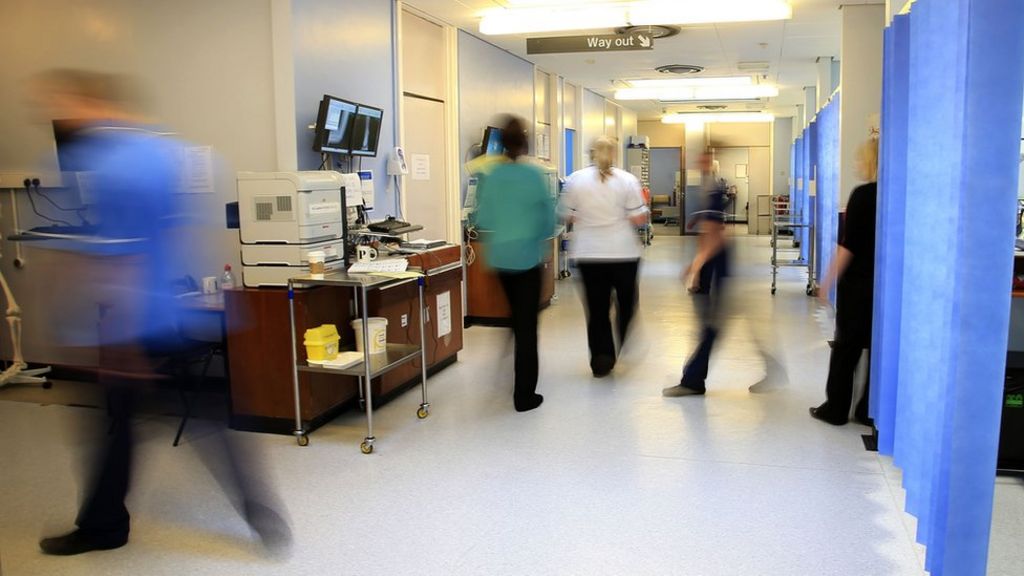 Leaving the EU could damage the NHS if it puts the economy at risk, its chief executive Simon Stevens has warned.
He said he "takes very seriously" warnings of possible recession in the event of Brexit, adding that would be "very dangerous" for the NHS.
"When the British economy sneezes, the NHS catches a cold," he said, adding it would be a "terrible moment" at a time when the NHS needed extra investment.
The Leave camp says a remain vote would have "huge consequences for the NHS".
Justice Secretary Michael Gove has said staying in could increase the population of the UK by up to 5.23m by 2030, putting the NHS under "unsustainable" pressure.
Politics live: EU campaign latest
The UK's EU vote: All you need to know
Mr Steven's comments come after Bank of England governor Mark Carney warned voting to leave the EU could hit the economy, saying that the risks could "possibly include a technical recession".
The NHS boss told BBC One's Andrew Marr Show: "If Mark Carney is right, then that is a severe concern for the National Health Service, because it would be very dangerous if at precisely the moment the NHS is going to need extra funding, actually the economy goes into a tailspin and that funding is not there."
He added: "When the British economy sneezes, the NHS catches a cold and this would be a terrible moment for that to happen at precisely the time the NHS is going to need extra investment."
Mr Carney was criticised for becoming involved in the debate, but Mr Stevens said: "Everybody else has got an opinion about the NHS. It is perfectly reasonable for the NHS itself, when asked, to lay out the balance of the advantage in an objective, non-sensationalist way.
"These are just the practical …read more
Source:: BBC UK