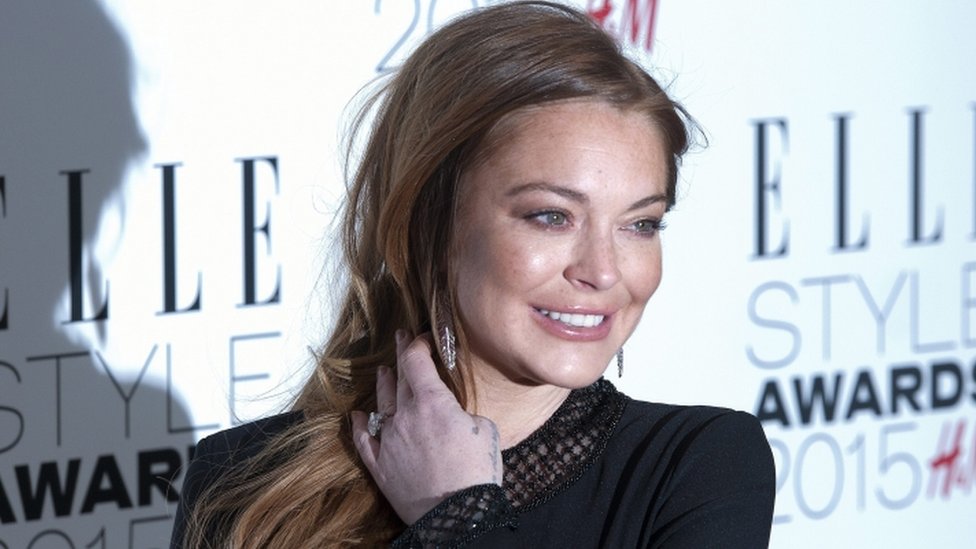 Lindsay Lohan has agreed to turn on the Christmas lights in Kettering this year following an "offensive" tweet about the town on EU referendum night.
MP Philip Hollobone invited the actress to the town to make up for her tweeting "#REMAIN Sorry, but #KETTERING where are you" during the count.
The US actress, who backed Remain in the referendum, has since tweeted that she would be happy to attend.
Mr Hollobone, who backed the Leave campaign, said it was "fantastic news".
'Hope she means it'
Speaking in the House of Commons Conservative MP Mr Hollobone said her tweet implied that she had never heard of Kettering and said it also implied that no-one had heard of the town – before listing the town's accolades.
He added that by turning the lights on she would redeem her political reputation.
Miss Lohan replied: "Direct message me about your offer. Would be happy to light the Christmas tree in #Kettering."
In response to the tweet Mr Hollobone said: "Let's hope she means it. If she wants to come to Kettering and turn the lights on she would be made very welcome."
Miss Lohan emerged as an unlikely EU referendum pundit on results night with a series of social media posts in which she has pleaded with Britain not to leave the European Union.
Source:: BBC Entertainment