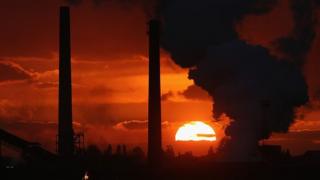 UK steel industry: 'Little action' taken to combat crisis
21 December 2015
From the section Business
Image copyright
Getty Images
"Little action" was taken by the government over the steel industry crisis, a committee of MPs has said.
It was not alert enough to the impact of collapsing steel prices and failed to push for EU action on cheap Chinese imports, the business committee said.
A spate of closures in the UK industry has led to at least 4,000 job losses in the last few months.
In response to the report, the government said the issue was "complex" and it had met "key industry asks".
Steel plants in Redcar, Scunthorpe and Lanarkshire have closed this year, with a combination of factors being blamed: falling demand, competition from China, high electricity costs and a strong pound.
"For too long the government failed to be alert to the alarms raised by the industry and act at home to maintain a steel industry in the UK when other European countries were acting to safeguard …read more
Source:: BBC UK