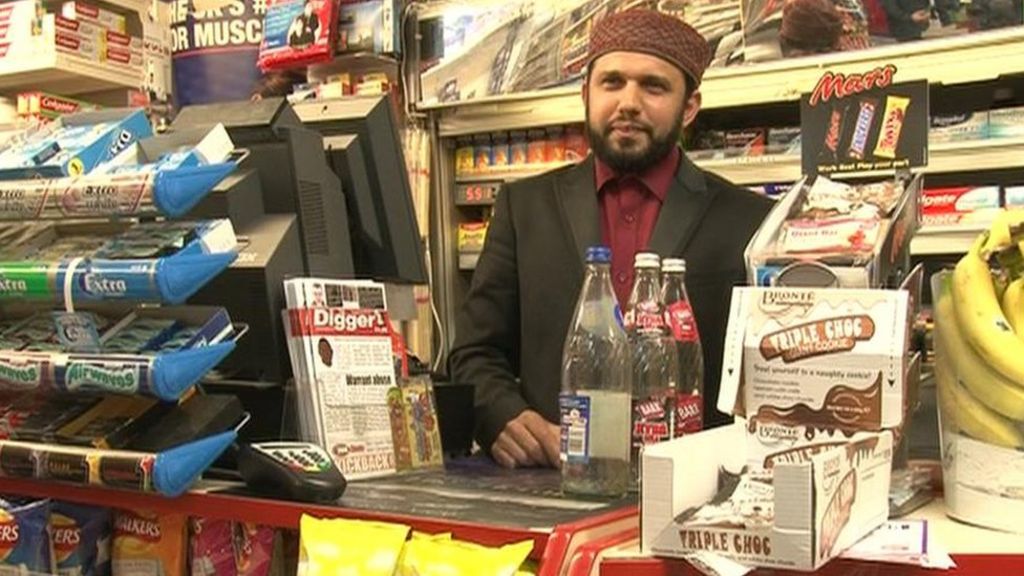 The man accused of murdering Glasgow shopkeeper Asad Shah has issued a statement saying he carried out the killing because he believed Mr Shah had "disrespected" Islam.
Tanveer Ahmed, 32, from Bradford, is accused of killing Mr Shah outside his shop in Glasgow almost a fortnight ago.
In the statement he denied the incident had anything to do with Christianity.
Mr Ahmed claimed Asad Shah had "disrespected" Islam by claiming to be a prophet.
The shopkeeper, an Ahmadi Muslim, who had moved from Pakistan to Glasgow almost 20 years ago, was found with serious injuries outside his shop on Minard Road in Shawlands on 24 March. He was pronounced dead in hospital.
Mr Shah was killed just hours after he posted an Easter message on Facebook to his customers.
The message said: "Good Friday and a very happy Easter, especially to my beloved Christian nationx"
During the police investigation officers claimed the incident was "religiously prejudiced" and confirmed both men were Muslims.
Mr Shah was an Ahmadiyya Muslim, a group known for its non-violence and interfaith concerns.
Ahmadiyya are banned by the constitution of Pakistan from referring to themselves as Muslims.
Tanveer Ahmed made no plea during a private court appearance, where he was charged with Mr Shah's murder.
He was remanded in custody and is expected to appear at the High Court at a later date.
Unusual statement
The highly unusual statement was made through Mr Ahmed's lawyer, John Rafferty after his second appearance at court before sheriff Brian Adair.
The statement given is: "My client Mr Tanveer Ahmed has specifically instructed me that today, 6 April 2016, to issue this statement to the press, the statement is in the words of my client.
"This all happened for one reason and no other issues and no other intentions.
"Asad Shah disrespected the messenger of Islam the Prophet Muhammad peace be …read more
Source:: BBC UK