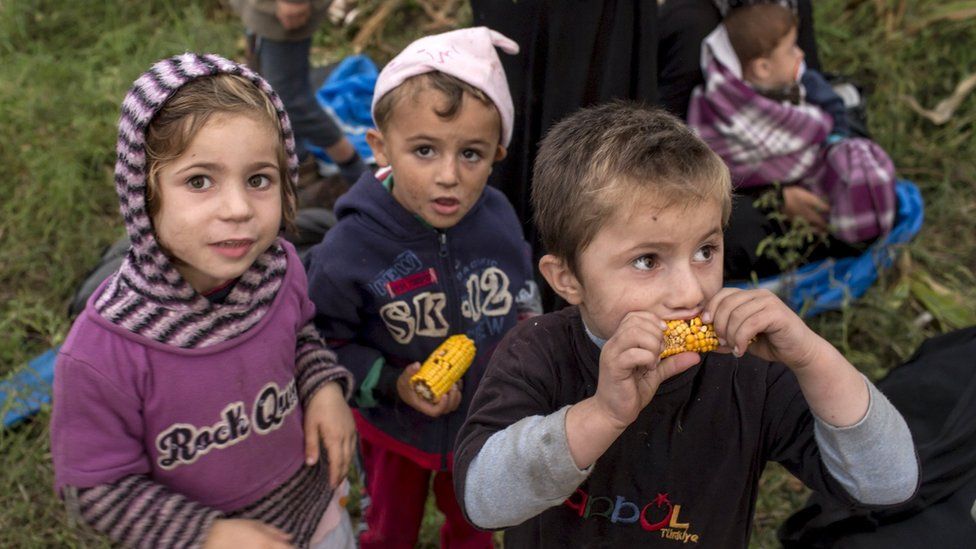 Migrant crisis: 'Extraordinary' support for charities
5 September 2015
From the section UK
Image copyright
Reuters
The British public's response to the refugee crisis has been "extraordinary" and "so supportive", charities say.
Save the Children said its appeal, which started on Thursday, raised more than £500,000 in its first 24 hours.
The British Red Cross said the public were "realising that it's a massive humanitarian crisis" and had given "hundreds of thousands" of pounds.
On Friday David Cameron said the UK would take in "thousands" more refugees from the conflict in Syria.
European countries are struggling to cope with a surge of migrants from the Middle East and Africa.
More than 350,000 migrants were detected at the EU's borders in January-August 2015, many of them fleeing conflicts in Syria and Afghanistan, and abuses in Eritrea.
In other developments:
The SNP says it will use its opposition day debate in the Commons on Wednesday to hold the UK government to account over its stance on the refugee crisis
The …read more
Source:: BBC UK