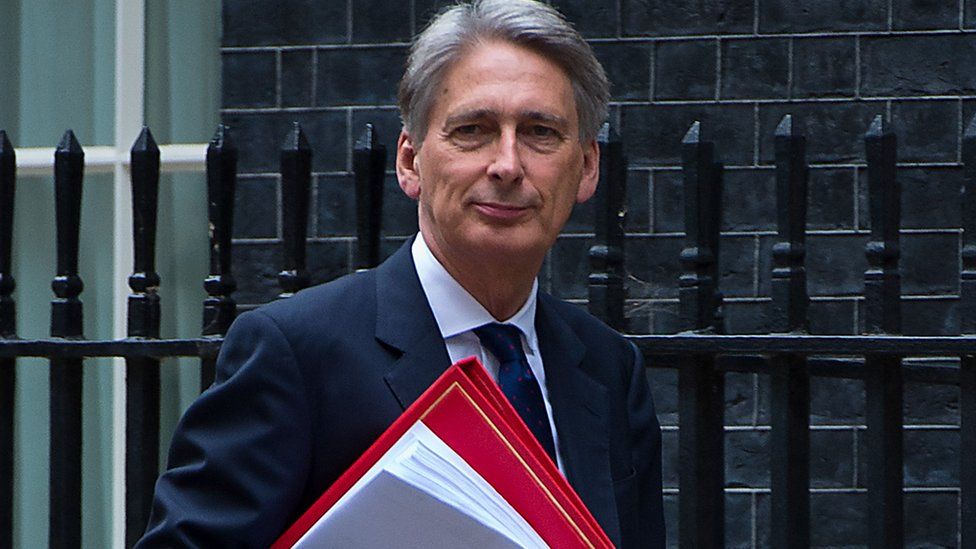 Migration crisis plays into EU reform arguments, Philip Hammond says
23 September 2015
From the section UK Politics
Image copyright
Getty Images
The migration crisis in Europe "plays directly" into issues around the UK's renegotiation of its EU membership, Foreign Secretary Philip Hammond says.
He said the crisis was "focusing attention" on the challenges large-scale migration across the EU presents.
EU migration is one of the issues the government wants to address in its renegotiation of Britain's membership.
His comments come ahead of an EU summit on the migrant crisis later, which David Cameron is due to attend.
The PM is expected to urge EU leaders to provide more support to vulnerable people in Syria and the wider region.
'Focusing attention'
Europe is struggling to deal with a vast influx of migrants and refugees reaching the continent – most fleeing conflict in Syria but large numbers also fleeing violence and poverty in Afghanistan, Eritrea and Kosovo.
On Tuesday, EU interior ministers agreed a mandatory plan to relocate 120,000 migrants …read more
Source:: BBC UK