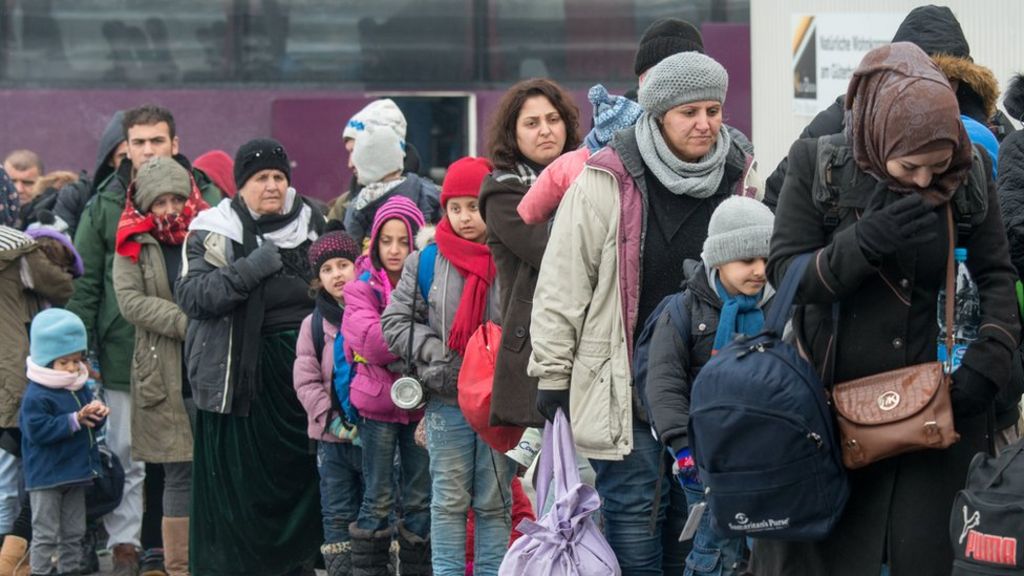 It is "outrageous" to describe people who are worried about the impact of migration as racist, Archbishop of Canterbury Justin Welby has said.
There was "genuine fear" over the impact on housing, jobs and the NHS, he told Parliament's The House magazine.
However, he urged Britain to take "our share" of refugees and migrants.
Mr Welby also called for a "visionary debate" on the EU referendum and said there was no "one correct Christian view" on how Britons should vote.
He said: "It's got to be about us, but about what we do in the world. This country has this extraordinary history, going back hundreds of years, of outward-looking, confident, often wonderful work around the world."
'Colossal crisis'
The archbishop highlighted the "absolutely superb" humanitarian work Britain was doing in refugee camps surrounding Syria and Iraq.
However, he said Britain's pledge to accept 20,000 Syrian refugees by 2020 did not compare well with the number accepted by Germany.
"I was in Berlin, and the churches there are doing the most extraordinary things, as are the German people," the archbishop said. "They took 1.1 million last year. And it does make 20,000 over several years sound really very thin."
He recognised that some people had concerns about the pressure that new arrivals put on communities and services. The archbishop said: "There is a tendency to say 'those people are racist', which is just outrageous, absolutely outrageous.
"Fear is a valid emotion at a time of such colossal crisis.
"This is one of the greatest movements of people in human history. Just enormous. And to be anxious about that is very reasonable.
"In fragile communities particularly – and I've worked in many areas with very fragile communities over my time as a clergyman – there is a genuine fear: what happens about housing? What happens about jobs? What happens about access to health services?"
He said it was "really important" that fears were listened to, and resources put in place to address them.
'What's our vision?'
He also describes fear as a "valid emotion" in the context of June's referendum on Britain's membership of the EU.
In his first public comments on the vote, the archbishop said: "It should be about what we fear. Fear of what happens if we leave, fear of what happens if we stay. You can understand why that really matters. Fear is legitimate."
He added: "My hope and prayer is that we have a really visionary debate about what our country …read more
Source:: BBC UK