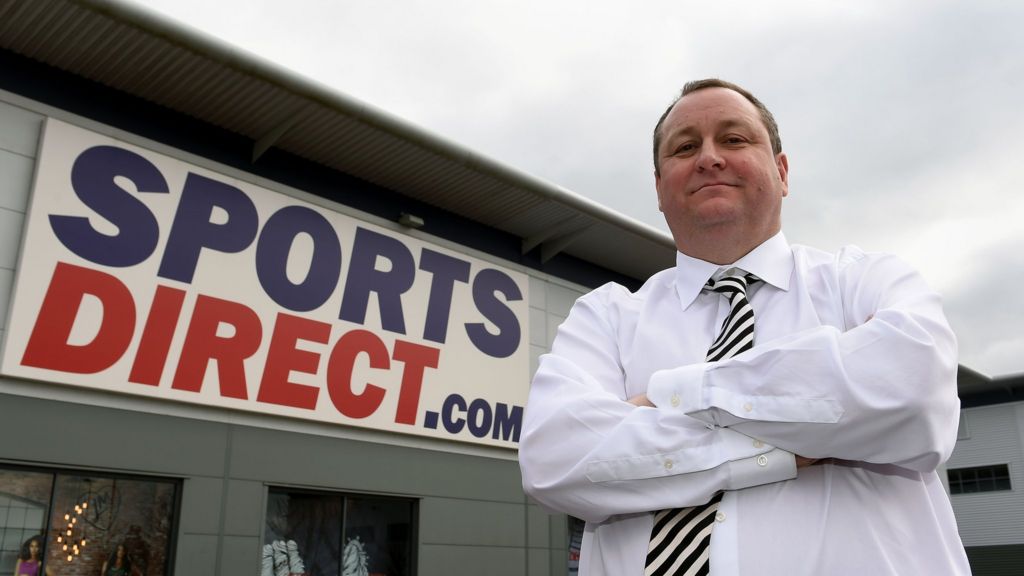 Sports Direct founder Mike Ashley will be quizzed by MPs on Tuesday morning in a rare public appearance.
He had been refusing to appear before the Business, Innovation and Skills select committee since March.
On Sunday Mr Ashley decided that he would give evidence to defend the firm's "good name".
MPs want to question the billionaire, who regularly shuns interviews, about working conditions at his warehouse in Shirebrooke, Derbyshire,.
Mr Ashley had urged MPs to visit that warehouse before agreeing to give evidence.
Sports Direct has been criticised for working conditions there, including employing staff on zero-hour contracts.
In a letter to Sports Direct staff released on Monday night, Mr Ashley said he was appearing at the select committee because "we have nothing to hide".
'Difficult year'
The Newcastle United owner noted that he had "identified a need for improvements to our security procedures at Shirebrook – and these have now been carried out".
Last year the Guardian reported that workers at the sportswear chain's warehouse had been subjected to rigorous searches and surveillance.
Mr Ashley also told staff that because it had been a "difficult year" for Sports Direct, chief executive Dave Forsey would not be taking up a share bonus worth about £4m.
Shares in Sports Direct have fallen 45% in the past 12 months amid falling sales and a barrage of negative publicity.
Select committee chairman Iain Wright said he looked forward to Mr Ashley responding to the "serious allegations".
Failure to appear in front of MPs meant Mr Ashley had risked being found in contempt of Parliament.
"As a committee, we want to get a sense of the genuine and balanced picture at Sports Direct and establish whether there are issues for the wider economy which need further examination, such as the status and rights of agency workers," Mr Wright said.
Source:: BBC UK