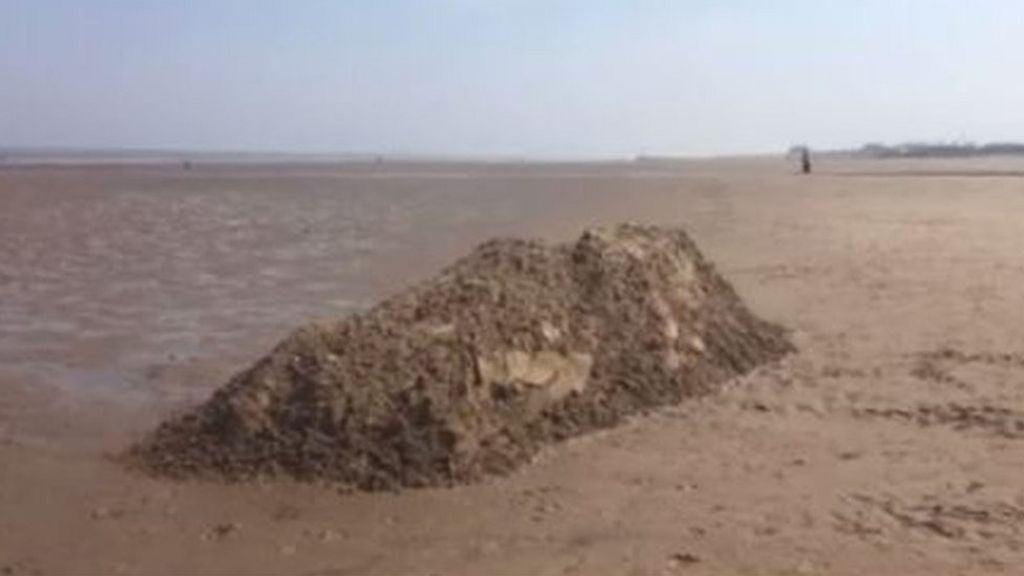 A dead whale has washed up on the east coast of England – the sixth in three months.
East Lindsay District Council said a four-metre long minke whale on the beach in Mablethorpe was "badly decomposed".
It was spotted by the RNLI north of the Sea View car park.
James Gilbert from East Lindsay District Council said: "We were notified this morning of a small whale which has been washed ashore."
He added: "The council is well-rehearsed when it comes to dealing with situations like this, three whales washed up in Skegness in January.
"We'll be putting our plans in place to remove the carcass as quickly as possible, but it's likely to take a few days due to the permits that we have to have in place."
The minke whale is much smaller than three sperm whales that washed up in Skegness earlier this year.
A beached whale also died in Hunstanton, Norfolk, on 22 January, while a fifth sperm whale was found at Wainfleet, Lincolnshire on 25 January.
What happens now?A decomposing whale can be a public health risk and the local council has to dispose of the bodies
In some cases they can be left to rot naturally or buried
East Lindsey District Council estimated that a beached sperm whale in 2012 cost it about £10,000 to dispose of
Many are taken to landfill sites while others are disposed of through incineration or rendering
Let's block ads! (Why?)
Source:: BBC world news feed