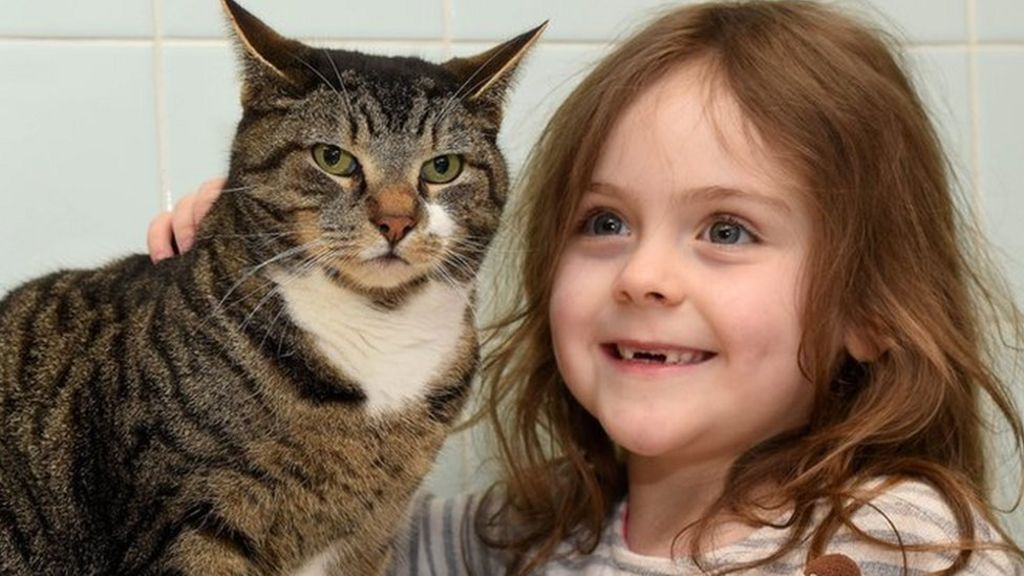 A cat that went missing four years ago has turned up 13 miles away from his owner's home.
The tabby, named Roman, disappeared in April 2012, and despite appeals in newspapers and on social media, was never found.
His owners, the Thompson family, gave up hope of ever seeing him again, and went on to move house.
They were surprised to get a call from Birmingham's PDSA Hospital saying they had him in their care, four years on.
Owner Rachel Thompson said: "I was in complete shock when they told me. I told them 'it can't be him, he's dead'.
"We raced to PDSA and sure enough it was him."
More Birmingham and the Black Country stories
Roman went missing from his owners' home in Kings Heath, and was last spotted in a nearby pub beer garden where he was a regular visitor.
Hit by car
After he failed to turn up again, Rachel and her husband Liam feared the worst and they moved to another house in the same area.
Senior vet Rebecca Thorne, from the hospital in Aston, said Roman was brought in by a man who had befriended him over the past few months.
"The gentleman brought Roman in to us as a neighbour had seen him get hit by a car," she said. "We carried out x-rays which showed he had no major injuries but kept him in overnight to monitor him.
"After scanning his microchip and checking his details we discovered he was missing.
"Thanks to the information we were then able to get in touch with his owner."
Source:: BBC world news feed