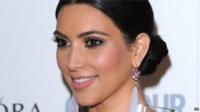 'Naked pictures' of Kim Kardashian and others 'leaked'
21 September 2014 Last updated at 11:06
More pictures and videos which seem to show celebrities naked have been posted online.
Kim Kardashian, Vanessa Hudgens and Mary-Kate Olsen are some of the stars who appear to have been targeted.
It's thought to be the second massive hacking-related leak in less than a month, but it's not clear yet where the pictures came from.
They were briefly posted on 4chan and Reddit before being removed, according to reports.
Newsbeat has contacted the websites but hasn't had a response yet.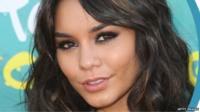 Actresses Leelee Sobieski and Kaley Cuoco, Avril Lavigne and US football star Hope Solo are others whose pictures now …read more
Source:: BBC Entertainment