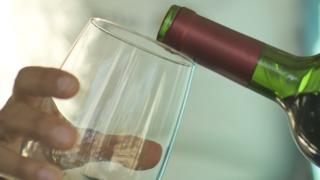 Drinking limits guidance set to be be changed after review
1 January 2016
From the section UK
Image copyright
Thinkstock
Image caption
Reports suggest the review will say even small amounts of alcohol can cause ill health
New advice on how much people should limit their drinking is to be issued following the first review of official alcohol guidance in 20 years.
Reports suggest the UK's chief medical officer, Dame Sally Davies, will recommend abstaining from alcohol for at least two days a week.
The daily maximum intake for men could also be cut to the same as for women.
Currently, women are advised to drink no more than 2-3 units a day …read more
Source:: BBC UK