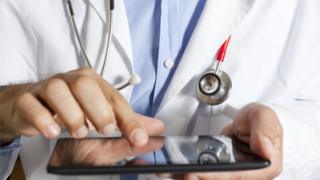 Jeremy Hunt to outline 'paperless NHS' plans
7 February 2016
From the section Health
Image copyright
Thinkstock
Image caption
Health Secretary Jeremy Hunt will detail how a "paperless" NHS will make services more convenient
The government has launched its latest attempt to improve the use of technology in the NHS in England.
The aim is to create a paperless service that would be more convenient for patients, and help doctors to provide faster diagnoses.
More than £4bn has been set aside for areas such as electronic records and online appointments, prescriptions and consultations.
But Labour said the NHS was "going backwards" under the Conservatives.
The government wants at …read more
Source:: BBC UK