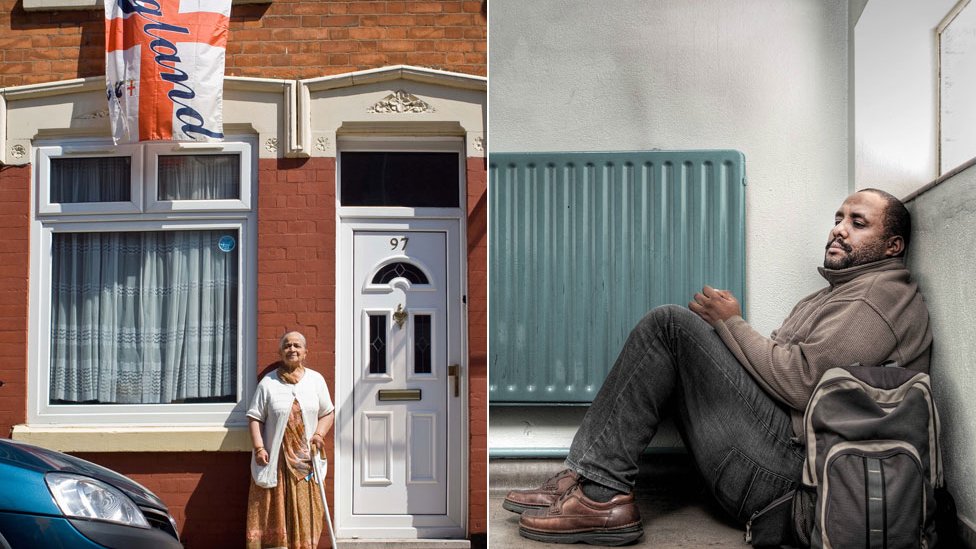 From this week London gets a new Migration Museum. It's starting out in a temporary home but the hope is that within a couple of years it will move to a permanent base. The director is a former immigration judge, who says almost all of us have a migration story somewhere in our family background.
Estate agents have declared that Vauxhall, just south of the Thames, is London's emerging new cultural quarter. Artist Damien Hirst's Newport Street Gallery and the about to reopen Garden Museum are nearby. But an old London Fire Brigade (LFB) vehicle workshop is an unlikely home for a new museum designed as a contribution to one of the big debates of our century – migration.
It can't quite claim to be London's first. In Spitalfields, East London, 19 Princelet Street contains a museum of diversity which, through lack of funding, is open for only a few days each year.
For at least a year the Migration Museum is to benefit from free premises while plans are developed for the total redevelopment of the LFB site. The project's director, former judge Sophie Henderson, is leading the task of finding a permanent home.
"We discussed whether we could go outside London but eventually we decided getting the footfall and the international visitors means this is the city to be in. We'd love to find somewhere by the Thames as historically it's been such a huge part of the long story of people arriving in Britain. And it saw so many people leave to start new lives elsewhere, which is part of the story too."
The museum is opening with two exhibitions as a taster of what's to come. One Hundred Images of Migration features professional and amateur photographs, which give a broad view of Britain's experience with immigration and emigration back to Victorian times. Call Me By My Name looks at the stories behind the headlines at the former migrant camp near Calais.
Henderson was a barrister specialising in immigration who went on to be an immigration judge. "We thought there was a gap in Britain's cultural landscape, which is crying out for a permanent museum like this. We're starting quite small but we want to tell the long and magnificent story of people coming to this country and leaving it over thousands of years. We want to be an important cultural …read more
Source:: BBC Entertainment