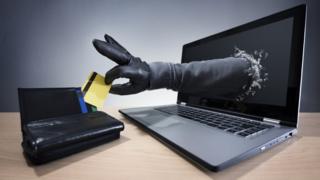 New taskforce launched to combat fraud across UK
10 February 2016
From the section UK
Image copyright
BrianAJackson
A new taskforce, consisting of police, banks and government officials, is being set up by Home Secretary Theresa May to combat fraud across the UK.
Part of its work will be to publish a list of the 10 most-wanted fraudsters and improve intelligence sharing between banks and police.
Figures suggest five million frauds occur every year in England and Wales.
Last week, figures showed a rise in so-called CEO fraud, where a worker moves cash after a "bogus boss" email.
In 2015, fraud was included in the official Crime Survey of England and Wales for the first time.
The survey suggested that during the previous year there were 5.1m frauds, including those relating to plastic cards and those committed over the phone or online, with just over half involving some financial loss.
'Shames our system'
The Joint Fraud Taskforce will include Financial Fraud Action UK, …read more
Source:: BBC UK