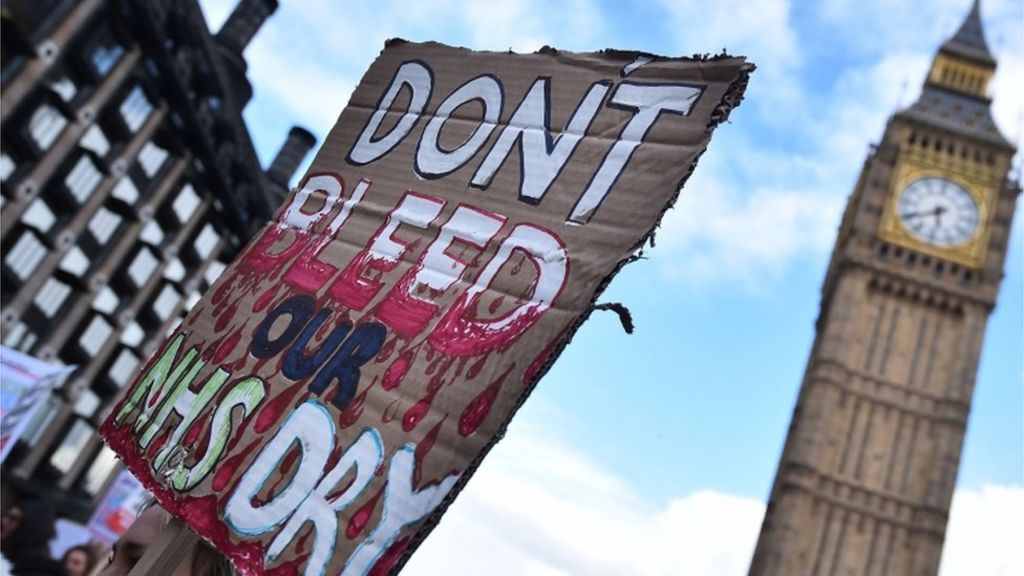 Hospitals are hoping less urgent patients once again stay away as junior doctors in England take part in their second all-out strike later in protest about the imposition of a new contract.
Medics will walk out of both emergency and routine care from 08:00 to 17:00 BST following Tuesday's stoppage.
Hospitals reported they had coped well during that walkout with some saying they were quieter than normal.
NHS bosses have urged patients to continue to use services "wisely".
This week's strikes are the first time doctors have stopped providing emergency care in the history of the NHS.
Emergency protocols have been agreed to allow hospitals to call for junior doctors to return to work if patients are at risk.
But they were not used by any NHS trust on Tuesday, when 78% of junior doctors did not turn up for work.
NHS England's Anne Rainsberry said that was down to the hard work of staff that were on duty – consultants, middle-grade doctors and nurses were redeployed to emergency services following the cancellation of more than 100,000 routine appointments and nearly 13,000 non-emergency operations.
"This is an unprecedented situation and staff across the NHS have made Herculean efforts to ensure continued safe services for patients."
She said the walkout continued to bring "heightened risk" which NHS England would "vigilantly monitor".
"The NHS is open for business but in some places may be under specific pressure. We ask the public to use it wisely in this very challenging time," she added.
A from Nick
Follow Nick on Twitter
Source:: BBC UK