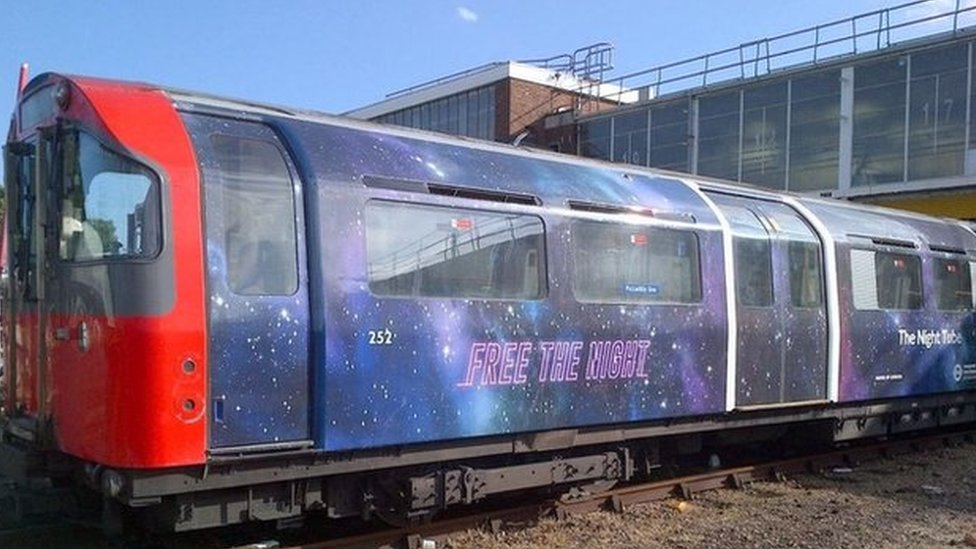 The first Night Tubes will roll on to London Underground platforms past midnight on Friday – almost three years since the plan was first announced.
Trains will run on the Victoria and Central lines on Fridays and Saturdays.
The plan was announced in November 2013 and intended to begin in September 2015, but strikes over pay delayed the start by nearly another year.
Transport for London said there was a "huge demand" as passenger numbers on weekends had soared by 70% since 2000.
Night Tube services are expected to add £6.4bn to the London economy by 2030, creating 500,000 jobs, TfL said.
Trains will run every 10 minutes on the full Victoria line and on the Central line between White City and Leytonstone. They will run approximately every 20 minutes between Ealing Broadway and White City and between Leytonstone and Loughton/Hainault.
Unions staged a series of strikes during July and August last year before an agreement was finally reached in March 2016.
Before leaving office, the former mayor Boris Johnson, who had locked horns with the unions on ticket office closures and Night Tube plans, said he hoped services would get underway by July.
The new London Mayor Sadiq Khan plans to travel on the first Night Tube train on the Victoria line from Brixton later.
He said: "I'm really excited. Lots of people need to get to work late in the night or home from work – doctors, nurses, porters, security guards – but also it will be a massive boost to the night time economy.
"Think of the theatres, the live music venues, the restaurants. I'm really pleased and proud that finally the Night Tube is here.
"Boris Johnson deserves credit for talking about the Night Tube, but it was important to get the details right. I'm really pleased and proud that finally it's going to happen."
Night …read more
Source:: BBC world news feed