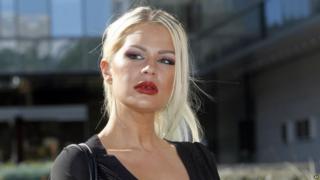 Bill Cosby case: LA prosecutors decline to charge actor
6 January 2016
From the section US & Canada
Image copyright
AP
Image caption
Ms Goins said she was drugged by Mr Cosby at the Playboy Mansion
Prosecutors in Los Angeles have declined to charge comedian Bill Cosby for two alleged sex assault cases, one from 1965 and one from 2008.
In the more recent case, involving a 25-year-old model, a district attorney said there was insufficient evidence to prove guilt beyond a reasonable doubt.
For the older case, prosecutors said the statue of limitations had expired.
Mr Cosby, 78, was charged in a sex assault case last week in Pennsylvania. He has denied …read more
Source:: BBC Entertainment