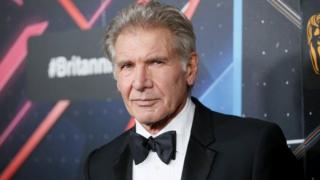 Star Wars: 'No nostalgia' for Harrison Ford
6 December 2015
From the section Entertainment & Arts
Image copyright
Reuters
Image caption
Harrison Ford said nostalgia is "not a big part of my emotional package"
Star Wars actor Harrison Ford has said he felt no nostalgia when he returned to the role of Han Solo for the first time in more than 30 years.
Ford joins other original cast members Mark Hamill and Carrie Fisher in Star Wars: The Force Awakens, which is released later this month.
Ford said the film will show how "the relationships between him and other characters have developed off-screen".
And he hinted that fans will see "new aspects" to Han Solo's …read more
Source:: BBC Entertainment