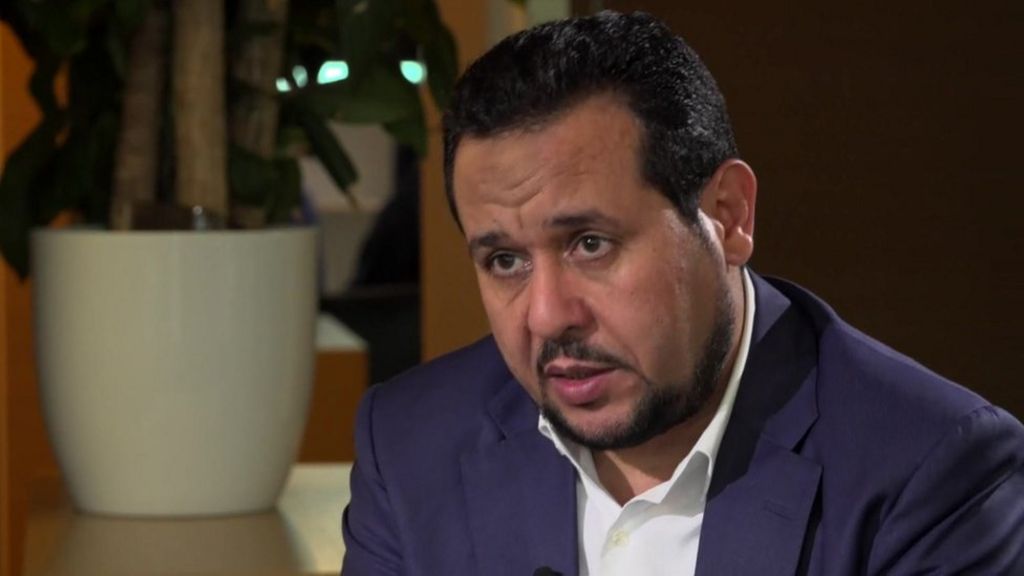 There is "insufficient evidence" to charge anyone from MI6 with involvement in the rendition of two men and their families to Libya, prosecutors say.
Ex-Libyan dissident Abdel Hakim Belhaj says MI6 helped to arrange his and his wife's rendition – saying they were covertly taken from Thailand to Libya.
Sami al-Saadi and his family were also sent to Libya in 2004, where he was allegedly tortured.
Prosecutors said UK officials did not transfer or ill-treat alleged victims.
'Injected'
Mr Belhaj, who commanded an armed opposition group against Libyan dictator Colonel Muammar Gaddafi, and his wife, Fatima Boudchar, had been trying to seek asylum in the UK when they were taken from Bangkok to Tripoli in 2004.
Their lawyers claimed it was a joint CIA and MI6 operation to help Col Gaddafi round up his enemies.
Mr Belhaj alleges being tortured by his jailers and questioned by British intelligence officers during a six-year detention.
Mrs Boudchar, who was pregnant at the time of her detention and transfer to Libya, spent four months in a Libyan prison.
Speaking in her first television interview, she told the BBC: "My hands and legs were tied and my eyes were covered. They injected me with something. I didn't know where I was going.
"I was six months' pregnant. I was so scared that I was going to die. "
Source:: BBC UK