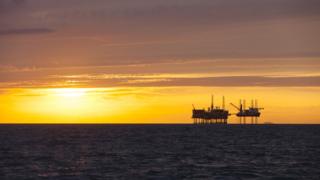 North Sea could lose 150 platforms within 10 years
7 February 2016
From the section Scotland business
Image copyright
Thinkstock
Nearly 150 oil platforms in the UK North Sea are expected to be scrapped over the next 10 years, according to industry analysts.
Of all the decommissioning over the next 25 years, more than half is likely to take place between 2019 and 2026.
The estimate, from Douglas-Westwood, takes account of the fall in the price of oil.
It suggested this will result in many oil fields in UK waters, including the North Sea, becoming uneconomic.
Another consultancy, Wood Mackenzie, reported on Friday that, at recent prices, one in seven barrels of oil being produced in UK waters is at a cash loss.
It said the UK is the country third most likely to see oil fields permanently shut down as a result of low prices. Canada and Venezuela have more production at a cash loss.
Another assessment of the North Sea, by Company …read more
Source:: BBC UK