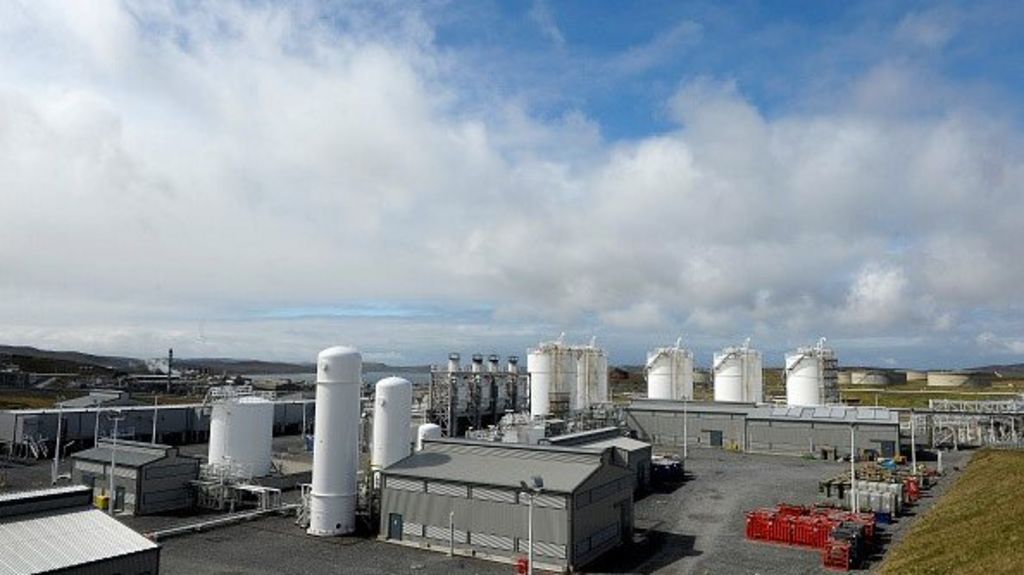 The boss of one the world's largest oil companies has said it will continue to invest in the UK and that oil and gas production in the North Sea has a future.
His comments follow an estimated 65,000 job losses in the industry and warnings about a collapse in investment.
"There is a future for the North Sea, no doubt about it," said Patrick Pouyanne, chief executive of Total.
He was speaking at the official opening of a new gas plant in Shetland.
The French oil boss said that while his company remained committed to the region, the industry needed to be "smart" in finding ways to maximise the UK's offshore potential.
Oil price
The cost of operating in the region would need to come down, he added, to enable firms to weather the storm of lower oil and gas prices.
"We need to be sure that breakeven will be able to support highs and downs. And today we are in the downs," said Mr Pouyanne.
As well as the estimated 65,000 job losses last year, tens of thousands more are expected in 2016.
In February, the industry body Oil & Gas UK warned that offshore investment could fall to £1bn this year, down from the £8bn average in recent times.
The latest plant opening is part of a £3.5bn scheme to open up gas fields in the deeper waters to the West of Shetland.
The vast Laggan and Tormore oil fields will supply 8% of the UK's gas needs, providing energy to two million homes, the company says.
The project was approved more than five years ago, when oil and gas prices were heading towards $100 per barrel.
But by the start of this year, when the first gas from the project began to flow, oil prices had fallen to below $30 …read more
Source:: BBC UK