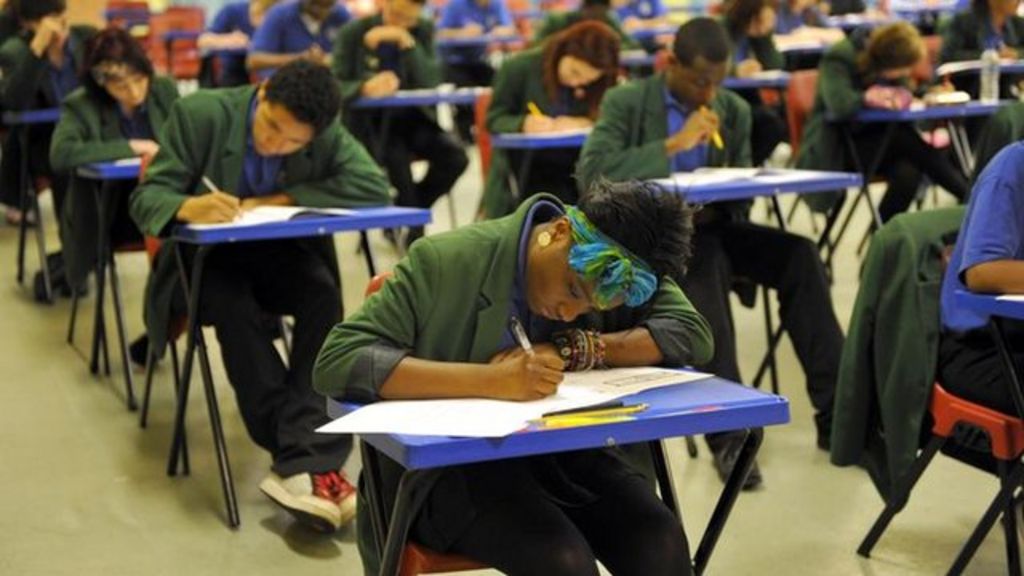 About one in six children did not get their first choice of secondary school, according to official admissions figures for England's schools.
But these figures were similar to last year – with 84.1% getting their top choice, compared with 84.2% last year.
A higher proportion of parents got their first pick of primary schools, at 88.4%, up from 87.8% last year.
A Department for Education spokeswoman said the admissions figures show that the "system continues to work".
The figures show state secondary schools had to accommodate a rising number of pupils, increasing by 2.8% to 548,006 applicants, the highest since 2008.
It reflects a population bulge, which has seen increasing pressure on primary schools, and which is now moving through secondary school age groups.
The figures showed Gateshead had the biggest fall in parents getting their first choice of secondary school, down from 91.5% in 2015 to 82.8%.
For primary schools it was Windsor and Maidenhead that recorded the biggest drop in parents with their first choices, down from 85.8% in 2015 to 79.1%. Wolverhampton and North East Lincolnshire were the only authorities in England to appear in the top 10 for the drop in first choice placements for both primary and secondary schools.
The figures for this year show that on average 3.5% of parents did not get any of their preferences for secondary school and 3.1% missed out on all their choices of primary school.
There were also more pupils admitted to secondary schools in different boroughs from where they lived – up to 8.6% of pupils – the highest level in figures going back eight years.
Behind the national averages for England there were wide regional differences.
The lowest likelihood of getting a first place choice was in London – with 68.8% of families getting their first secondary school choice.
Within London, there were boroughs with the lowest first preference rates for secondary schools in the country – such as 52% in Hammersmith and Fulham and 53% in Westminster.
In Kensington and Chelsea, 14% of applicants did not get any of their preferences.
At the other end of the spectrum, 99% of families in Northumberland and Central Bedfordshire got their first choice of school and 98% in Cornwall.
When parents do not get any of their choices, they will either be allocated another available place or offered a list of schools with empty places.
A Department for Education spokeswoman said that there were almost 20,000 more secondary pupils getting their first choice …read more
Source:: BBC UK