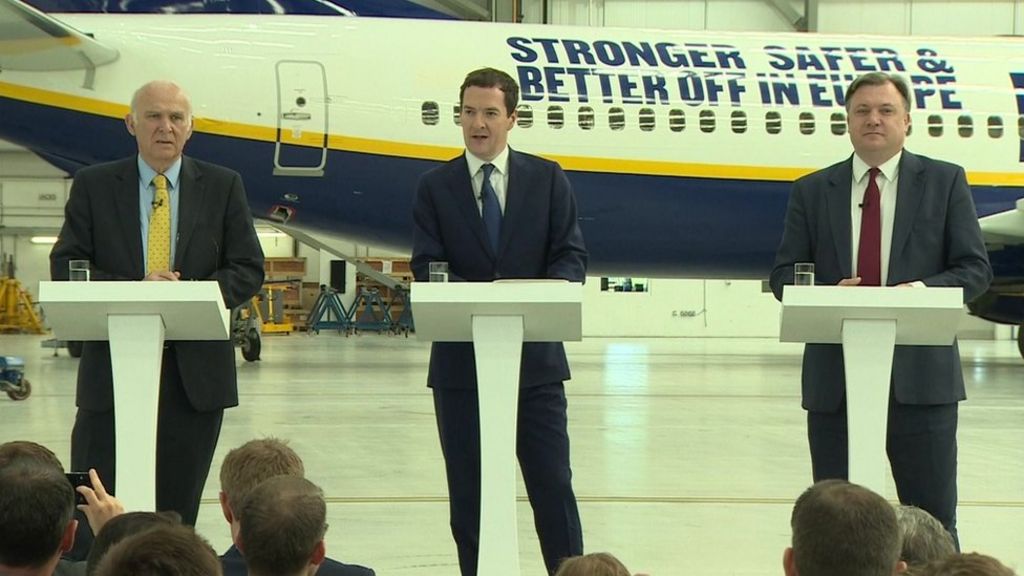 Chancellor George Osborne has joined forces with former political foes Ed Balls and Vince Cable to warn it would be a "huge mistake" to leave the EU.
Mr Osborne said ex-shadow chancellor Mr Balls and ex-business secretary Mr Cable – billed as surprise guests – had their political differences.
But he said they were coming together to argue that it would be a "huge mistake" for Britain to leave the EU and the single market.
The in-out vote takes place on 23 June.
In a speech at Stansted Airport, Mr Osborne said: "There is a reason the three of us are standing here today putting aside our political differences."
"It's not a conspiracy, it's called a consensus," he said, saying the economic argument is "beyond doubt".
"Britain will be worse off if we leave the EU… Leaving the EU is a one-way ticket to a poorer Britain."
Let's block ads! (Why?)
Source:: BBC UK