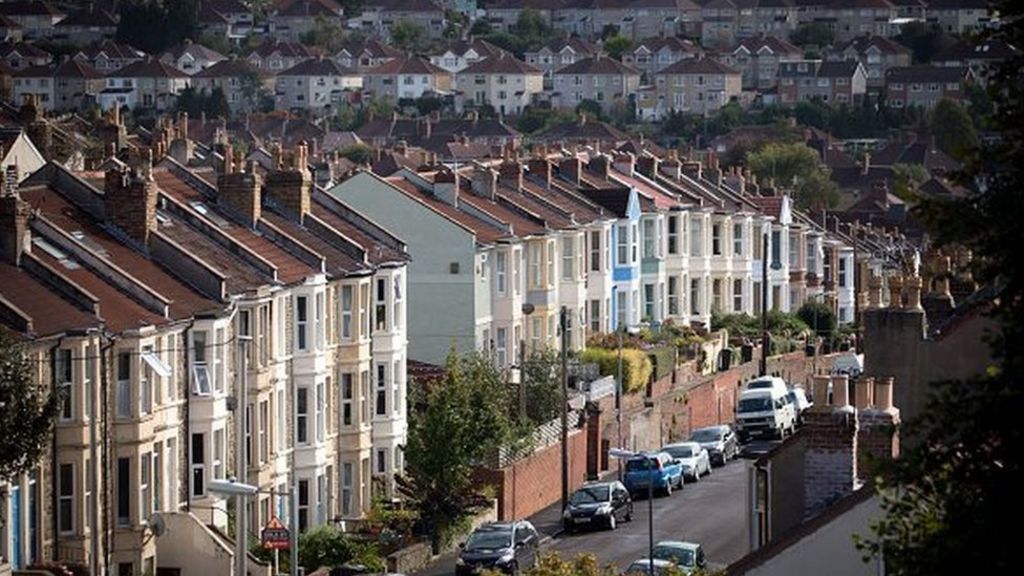 A UK vote to leave the European Union would cause an "immediate economic shock" that could slow house price growth, the chancellor has said.
In the event of a vote for Brexit, by 2018, houses could be worth up to 18% less than if the UK voted to remain, George Osborne told the BBC.
Vote Leave believes that a vote to leave would cut immigration.
This would take pressure off first-time buyers and tenants, they have said previously.
An analysis by the Treasury to be published next week will suggest that two years after a Brexit vote, UK house prices could be between 10% and 18% lower than after a remain vote, Mr Osborne told the BBC.
"If we leave the European Union, there will be an immediate economic shock that will hit financial markets… People will not know what the future looks like," he said.
"And in the long term, the country and the people in the country are going to be poorer. That affects the value of people's homes… And at the same time, first-time buyers are hit because mortgage rates go up, and mortgages become more difficult to get. So it's a lose-lose situation," he added.
Mr Osborne's comments echo those made by the International Monetary Fund last Friday, which said a Brexit could cause a "sharp drop" in house prices.
'Trade hit'
Mr Osborne, who is in Japan for the G7 finance ministers' summit, added that for the UK to retain free movement of EU goods and services, it would have to accept free movement of people.
"It's absolutely clear if you speak to the finance ministers here from France, Germany and other European countries ‎that if Britain left the EU, and wanted access to the single market… then we would need to pay into the EU budget, and we'd have to accept free …read more
Source:: BBC UK