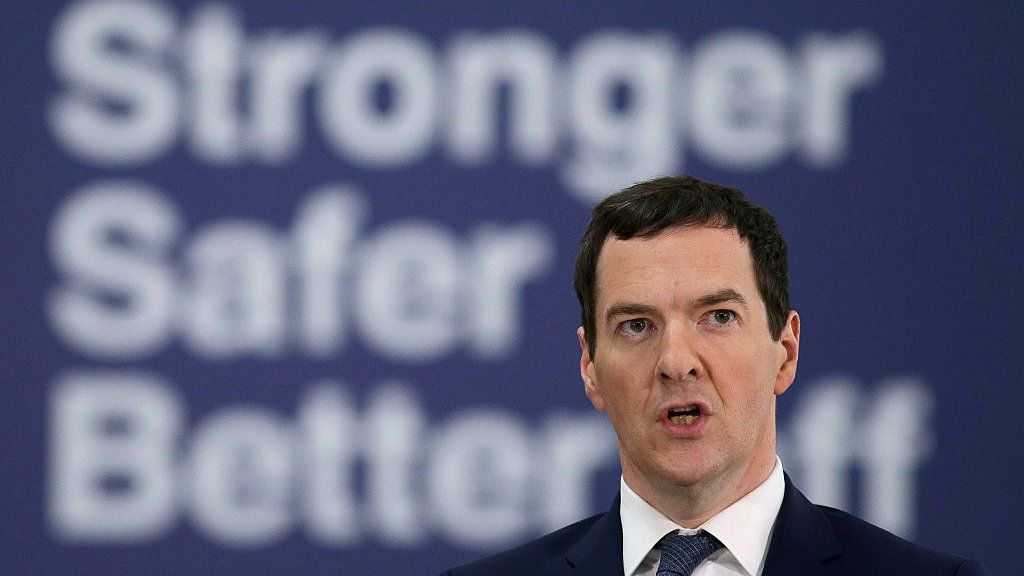 George Osborne will issue a statement early on Monday morning in a bid to calm markets after the surprise Brexit vote triggered turmoil on Friday.
The Chancellor has not spoken publicly since the Leave campaign won Thursday's referendum.
He will reveal how the Government intended to "protect the national interest" after its referendum defeat.
Mr Osborne will speak before European markets open at 08:00 and endeavour to avert another stock market sell-off.
A Treasury spokesman said: "The Chancellor will make a statement to provide reassurance about financial and economic stability in light of the referendum result and the actions that he and the rest of the Government will be taking to protect the national interest over the coming period."
The UK's credit rating outlook was downgraded on Friday night by Moody's, one of the three main ratings agencies, and banks expect sterling to remain volatile following the dramatic slide in the pound on Friday.
Economists expect the UK economy to fall into recession, which could force the Bank of England to cut interest rates later this year.
Governor Mark Carney said on Friday said the Bank was ready to provide £250bn of additional funds to support financial markets.
'No great rush'
Leave campaigner Boris Johnson – a contender to become Conservative party leader – said Mr Carney should remain in his job despite coming under fire from some Brexit campaigners for highlighting the risks of leaving the European Union.
He claimed the UK would continue to have access to the single market despite the vote, adding there was "no great rush" to leave the EU.
Mr Osborne will also need to clarify whether he intends to announce the emergency Budget that he insisted during the referendum campaign would be necessary in the event of Brexit.
He said that £30bn in tax rises and …read more
Source:: BBC UK