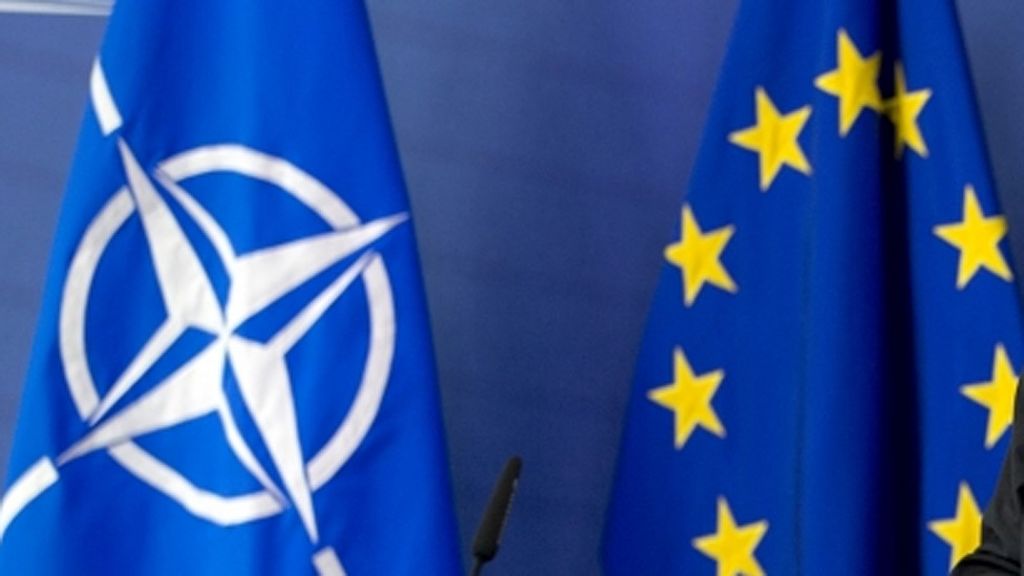 If Britain votes to leave the European Union it could have a negative impact on the Nato alliance, a senior US military commander has warned.
Lt-Gen Ben Hodges, head of the US Army in Europe, said he was "worried" the EU could unravel just when it needed to stand up to Russia.
He acknowledged the vote was a matter for the British people, but said he was concerned about the outcome.
Out campaigners say a leave vote would not affect the UK's position in Nato.
The UK will vote on whether it should remain a member of the EU in a referendum on 23 June.
General Hodges told the BBC that Russian aggression in Ukraine and its intervention in Syria had threatened Europe's security.
Russia had "weaponised" the migrant crisis by forcing tens of thousands of people to flee to Europe, he said.
The Nato alliance and the EU needed to show solidarity in the face of Russian aggression, but that unity could be put at risk if Britain voted to leave the EU, he claimed.
'Knock on effect'
"What goes on here is of strategic interest to us," he said.
"Anything that undermines the effectiveness of the alliance has an impact on us, and so if the EU begins to become unravelled there can't help but be a knock-on effect for the alliance also."
Last month, NATO secretary general Jens Stoltenberg suggested the organisation would prefer a strong Britain within the EU.
The defence secretary, Michael Fallon, has also said the UK will be taking a "big gamble" with its security if it votes to leave the European Union.
However, former defence secretary Liam Fox, a prominent Out campaigner, has condemned the "project fear" tactics of those who suggest leaving the EU could weaken the UK's security and its international standing.
Source:: BBC UK