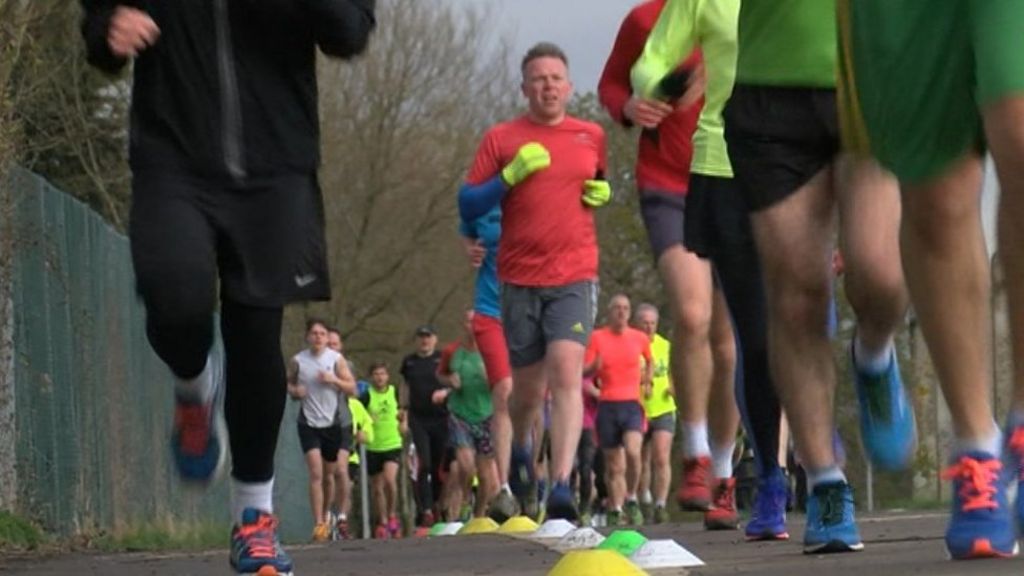 A council could become the first in the UK to charge runners to use one of its parks for a weekend fun run.
About 300 adults and children regularly take part in two free timed runs organised by parkrun UK in Little Stoke Park near Bristol each weekend.
Parkrun's ethos in the 850 runs it organises in 12 countries is for the event to be free and open to everyone.
Stoke Gifford Parish Council will decide later whether to charge runners to pay for maintenance of the paths.
Parkrun UK has organised two free runs – 2km for children and 5km for adults and children – in the park since 2012.
The runs set up in Little Stoke Park were organised through South Gloucestershire Council which leases the park to the parish council.
The council said that as parkrun is an organised group using the facilities it should contribute towards the maintenance.
"It's such a happy inclusive occasion – we call it the run where people make friends," said Geoff Keogh, a parkrun ambassador.
In September the parish council deferred a decision to charge runners a £1 fee following a storm of protest.
Parish Council Leader Ernie Brown said the authority asked parkrun to apply to South Gloucestershire Council for a grant to contribute to the park's upkeep but the organisation refused.
Each event takes about two years to organise starting with identifying a venue through getting enough volunteers together and contacting the land owner to carrying out an impact assessment, a spokesman for parkrun UK told BBC News.
Written permission is then given to the group before a parkrun takes place.
Becky Bushnell the Co-Event Director for the Little Stoke parkrun said charging runners to use the park would mean an "end to the run".
"It's a daunting prospect but this has been hanging over us for …read more
Source:: BBC world news feed