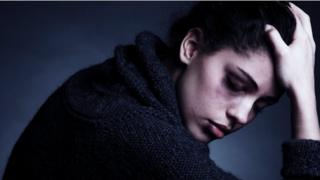 'Stranger stalking' targeted in new protection plans
5 December 2015
From the section UK
Image copyright
Science Photo Library
The Home Office is planning to introduce a new court order to tackle stalking in England and Wales.
This follows concerns about a rise in so-called 'stranger stalking' where people target victims they have never met or barely know.
Cases include people becoming fixated on a doctor, a workmate or someone contacted briefly online.
One in five women and one in 10 men are victims of stalking, according to the Crime Survey for England and Wales.
An eight-week consultation on the stalking protection order comes as part of wider proposals to help victims of domestic abuse.
Controlling behaviour
A major part of government plans will be the launch of a new coercive or controlling behaviour offence, which comes into force on 29 December.
The legislation will target perpetrators of coercive and controlling behaviour that stops short of serious physical violence, but amounts to extreme psychological and emotional abuse.
The offence will carry a …read more
Source:: BBC UK