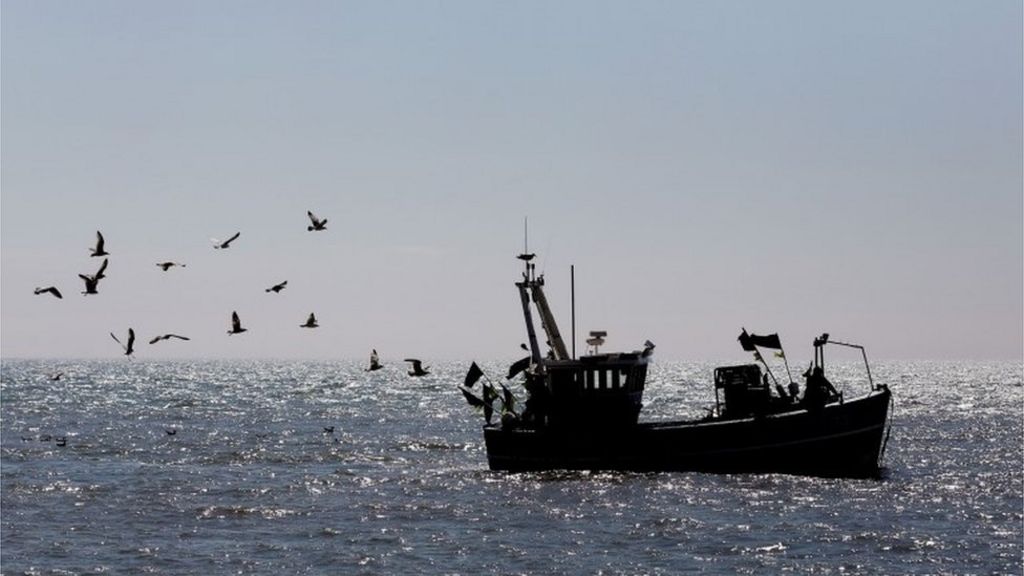 David Cameron and Boris Johnson have clashed over the impact of the European Union on the UK's fishing industry.
Mr Johnson, from the Leave campaign, told BBC's Countryfile British fishermen needed to be freed from "crazy" EU rules.
But the prime minister said the value of the UK's fishing industry had gone up over the last five years.
The EU's Common Fisheries Policy sets rules for the amount of fish each country's boats can catch.
Mr Cameron and Mr Johnson are leading campaigners on opposing sides of the EU referendum, to be held on 23 June.
How would Brexit affect fishing waters?
Under the EU's Common Fisheries Policy (CFP) European fishing fleets are given equal access to EU waters and fishing grounds up to 12 nautical miles from the coasts of EU member states.
The policy also seeks to conserve fish stocks, and EU fishing quotas are imposed.
Leave campaigners say EU rules have devastated British fishing, while Remain supporters say policies were helping fish levels to recover.
Mr Johnson, the former London mayor, said EU restrictions had inflicted a "tragedy" on the industry and as a result the number of people involved in fishing in the UK had halved.
"Look at what's happened to our coastal towns, they are areas where in many cases you've seen too much poverty. Bringing back the fishing industry in those areas would be fantastic," he said.
"I'm not hostile to our friends and partners in the European Union, I just think we can do it just as well ourselves if we managed our waters.
"Some of the rules, chucking back perfectly good fish to manage the quotas, I mean come on that's got to be crazy, there's got to be a better way of doing it."
Source:: BBC UK