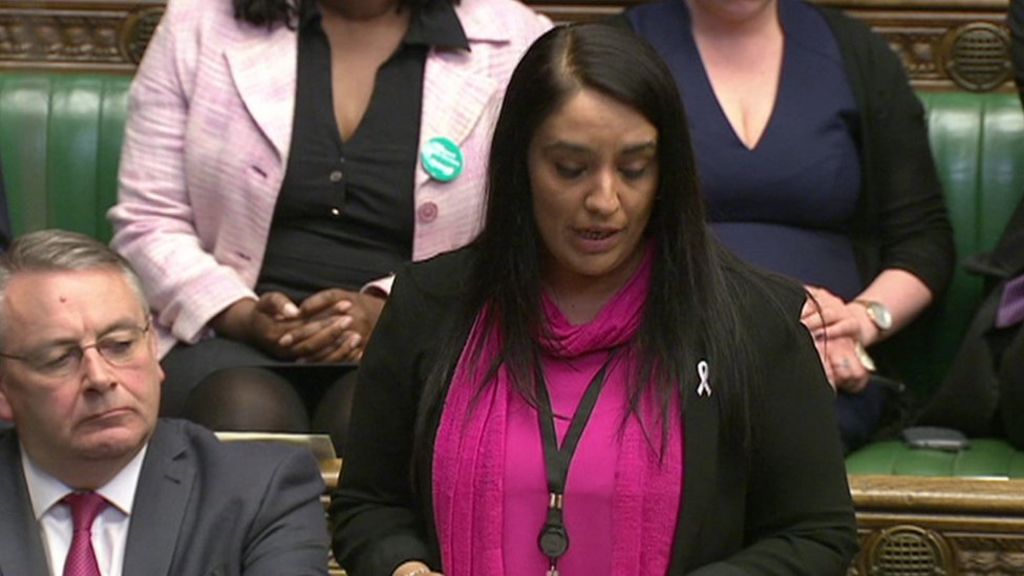 Prime Minister David Cameron has called on Labour to suspend an MP over comments about Israel.
Labour leader Jeremy Corbyn personally warned Naz Shah about the "offensive and unacceptable" posts on Facebook.
But Mr Cameron said it was "quite extraordinary" that Labour had not withdrawn the whip from her over what he suggested were "racist" comments.
In a statement to MPs, Ms Shah offered a "profound apology" for suggesting Israel should be moved to America.
She said: "Anti-Semitism is racism, full stop. As an MP I will do everything in my power to build relationships between Muslims, Jews and people of different faiths and none."
'Fulsome apology'
She has quit her job as as an unpaid aide to shadow chancellor John McDonnell over the remarks, made before she became MP for Bradford West.
Mr McDonnell said she had "done the right thing" in quitting and there was "now a formal process for the party to consider the matter".
Mr Corbyn, who is under pressure to deal with allegations of anti-Semitism in the Labour Party, issued a statement about Ms Shah minutes before Prime Minister's Questions.
He said: "What Naz Shah did was offensive and unacceptable. I have spoken to her and made this clear.
"These are historic social media posts made before she was a member of parliament. Naz has issued a fulsome apology.
"She does not hold these views and accepts she was completely wrong to have made these posts. The Labour Party is implacably opposed to anti-Semitism and all forms of racism."
But Mr Cameron stepped up the pressure on the Labour leader at Prime Minister's Questions, saying: "Anti-Semitism is effectively racism and we should call it out and fight it wherever we see it.
"And the fact that, frankly, we have a Labour Member of Parliament, with the Labour whip, who made remarks about the transportation of Israel …read more
Source:: BBC UK