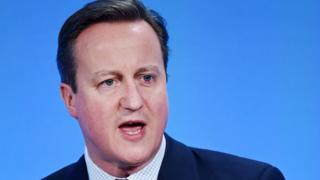 EU referendum: Cameron to hold talks in Poland and Denmark
5 February 2016
From the section EU Referendum
Image copyright
EPA
David Cameron is travelling to Poland and Denmark as he tries to win support for his package of reforms aimed at keeping Britain in the EU.
A draft agreement was published this week and the prime minister is hoping a deal will be backed in two weeks.
Proposals to curb EU migrants' benefits are expected to dominate the talks in Warsaw – Poland has said it fears its citizens could face discrimination.
The agreement has been dismissed as meaningless by "Out" campaigners.
Resistance?
The draft proposals were published by European Council president Donald Tusk on Tuesday after months of negotiations between UK and EU officials and pave the way for Britain's EU referendum to take place as early as June.
An EU source close to the negotiations told the BBC the proposals had met initial resistance from many countries and Mr …read more
Source:: BBC UK