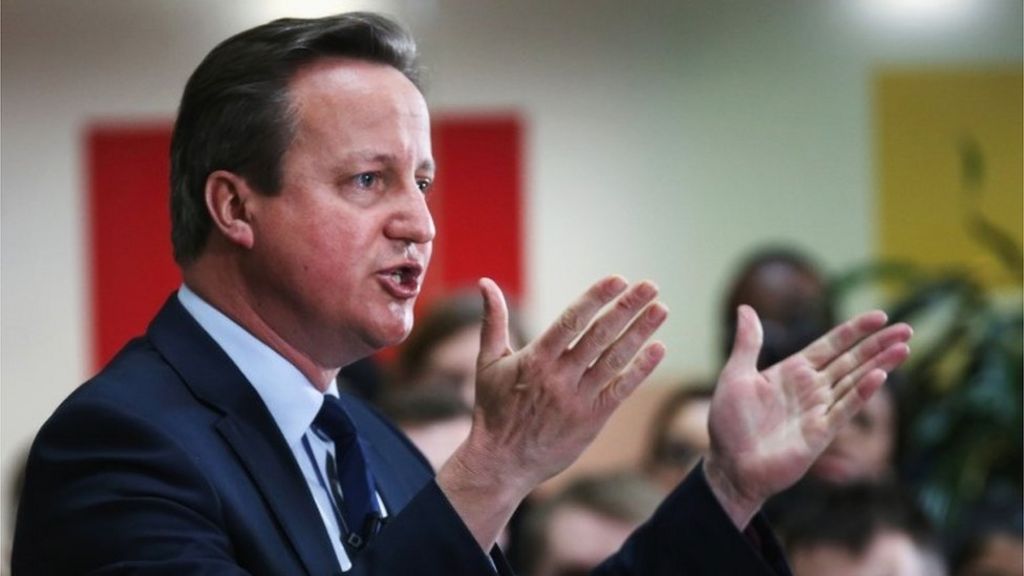 David Cameron expressed concerns in 2013 over EU efforts to reveal the beneficiaries of offshore trusts.
He wrote to EU officials saying there were "important differences" between trust and shell companies and plans for public ownership registers for firms may not "be appropriate generally".
The PM is facing questions over an investment fund set up by his father.
A spokesman said the PM felt at the time including trusts may "distract" from action in areas of most concern.
The disclosure, first reported by the Financial Times, comes after days of media scrutiny of the prime minister's personal tax affairs and those of Mr Cameron's late father Ian, who it has emerged was a client of the Panamanian firm Mossack Fonseca.
On Wednesday, No 10 was forced to further clarify the prime minister's links to a Bahamas-based investment fund set up by his father, saying neither he, his wife nor their children would benefit from any offshore trusts or funds in the future.
'Access to information'
Mr Cameron has said the UK government had "led the world" in reclaiming billions of pounds from cracking down on tax loopholes and having an open register of beneficial owners of companies, which is due to come into force in June.
But in a letter to former European Council president Herman Van Rompuy in November 2013, the PM expressed reservation about extending such regulations, designed to reduce secrecy and limit the scope for abuse, to trusts, both those registered offshore and in the UK.
While committing to "looking properly" at the arguments around trusts and related private legal arrangements, such as inheritance planning, he warned the focus must be on lifting the veil of secrecy around shell companies and supporting a single global standard for exchanging tax information – aims championed by Mr Cameron during the UK's presidency of the G8 in 2013.
He wrote: "As we clamp down on the misuse of companies, we must take care not to displace illicit activity elsewhere".
"Currently authorities are gaining access to more information than ever before on trusts, especially offshore trusts, through automatic tax information agreements being concluded by the UK and other EU countries," he wrote.
"I know some want Europe to go even further to prevent the abuse of trusts and related private legal agreements. It is clearly important we recognise the important differences between companies and trusts.
"This means that the solution for addressing the potential misuse of companies – such …read more
Source:: BBC UK