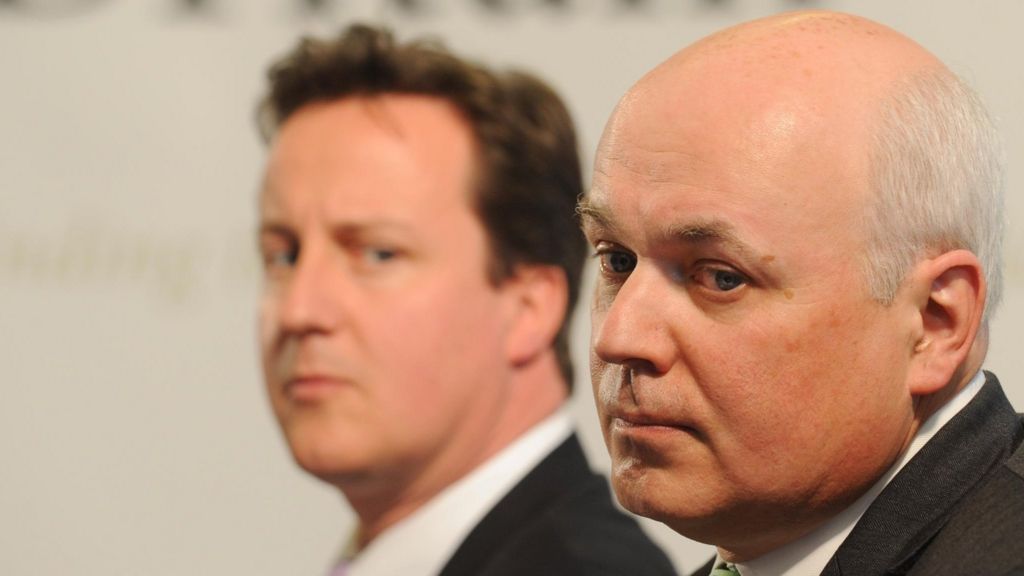 David Cameron will defend his record later after Iain Duncan Smith resigned as work and pensions secretary and condemned cuts to disability benefits.
Mr Duncan Smith quit on Friday and said the government had focused benefit cuts on people who do not vote Conservative. He warned it risked dividing society.
But the prime minister will tell MPs he is a passionate advocate of "a modern, compassionate Conservatism".
Mr Duncan Smith's replacement is set to scrap the disability benefit cuts.
Stephen Crabb will tell the Commons on Monday that the proposed changes to Personal Independence Payments (PIP) have been abandoned.
The Tory tensions over benefits
Who is Stephen Crabb?
In full: Iain Duncan Smith resignation letter
PM's letter in reply to Duncan Smith
On Sunday, Mr Duncan Smith told the BBC's Andrew Marr Show that he had supported a consultation on the changes to PIP but had come under "massive pressure" to deliver the savings ahead of last week's Budget.
The way the cuts were presented in the Budget had been "deeply unfair" because they were "juxtaposed" with tax cuts for the wealthy, he said.
He suggested the government was in "danger of drifting in a direction that divides society rather than unites it, and that, I think, is unfair".
AnalysisBy Chris Mason, BBC political correspondent
As reactions to a Budget go, it doesn't get any worse for a government – a cabinet resignation just over 48 hours later, with several incendiary parting shots to boot, and a weekend of insults hurled by Conservatives, at each other, with gusto.
Today, then, the prime minister's challenge is clear: calm things down. David Cameron will tell the Commons he has long been a believer in what he will call "One Nation Conservatism".
The new Work and Pensions Secretary Stephen Crabb will make clear the proposed changes to PIP will now not happen. But …read more
Source:: BBC UK