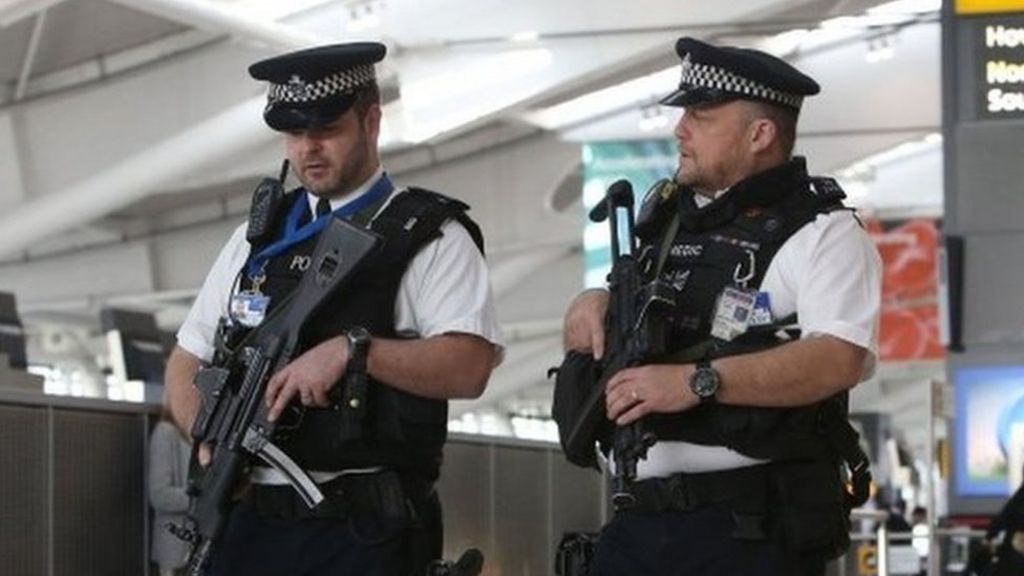 David Cameron will chair an emergency meeting later to determine the UK's response to the Brussels attacks.
The prime minister said UK security had been stepped up in the wake of "a very real terror threat" across Europe.
Two Britons were injured in the blasts at the city's airport and metro on Tuesday which left 34 people dead.
There are also concerns for David Dixon, an IT programmer from Nottingham, whose family said he had not been seen since the attacks.
Mr Dixon has lived in Brussels for 10 years with his partner and their young son, friends said.
He travelled to work every day on the city's Metro, but has not answered his phone or made contact since the explosions.
His partner Charlotte Sutcliffe has been driving from hospital to hospital in Brussels trying to find him.
Twin blasts hit Zaventem airport at about 07:00 GMT on Tuesday. Another explosion at Maelbeek metro station near EU headquarters happened an hour later.
Brussels police have issued a wanted notice for a man seen pushing a luggage trolley through the airport along with two other suspects shortly before the twin explosions.
The two other men died in the attacks after detonating suicide devices, a Belgian prosecutor said.
Anti-terror raids have taken place across Belgium. So-called Islamic State (IS) said it was behind the attacks.
More about the attacks
How the day unfolded
What we know about the attacks so far
Airport security under the spotlight again
Full coverage of the Brussels attacks
Specialist police from the UK have been sent to Brussels to help with the investigation, while the government's emergency Cobra committee will meet for a second time on Wednesday morning to discuss UK security.
Mr Cameron said UK authorities were continuing to review information coming in – and would raise the terror threat level if there was information …read more
Source:: BBC UK